Spis treści:
When we decide to start looking for a massage chair, we tend to pay attention to a number of different aspects. Some customers start browsing the market by looking at technical parameters and functionalities, while others select the colour of the chair first and some rely on testing the massage in all the available models. When talking to clients, we are very often asked about the upholstery covering the chairs. This is yet another issue to consider before deciding on buying a particular model of massage chair.
The choice of upholstery contributes in part to the massage sensation, but above all it affects the overall appearance and aesthetics of the interior. Find out more about the differences between natural leather, synthetic leather or textile from our article.
Massage chairs covered in synthetic leather
The vast majority of massage chair upholstery is produced from synthetic leather. Contrary to popular belief, synthetic leather can outperform natural leather in certain aspects. However, choosing leather of the right quality is vital.
You can find different classes of synthetic leather. There are "typical" artificial leathers associated with poor properties, often found in chairs placed in shopping centres, for example. This is something we should avoid at all costs, for obvious reasons. Only high-quality synthetic leathers have the right thickness, strength and attractive finish.
It is precisely such quality leathers that the Massaggio brand has been relying on for over 11 years. In our opinion it is an excellent choice. These leathers do not absorb odour, they do not soak up moisture, they are easy to look after for and with just a little care (at least once every six months) they retain their elegance for many years.
Two or three years after purchase, when replacing your chair with a new model, you have the opportunity to see how it presents itself after such a long period of use. We can confidently state with satisfaction that there is hardly any visible damage whatsoever. It is worth mentioning that we have NEVER (and we make sure it stays that way) had any complaints about a chair concerning the quality of its leather.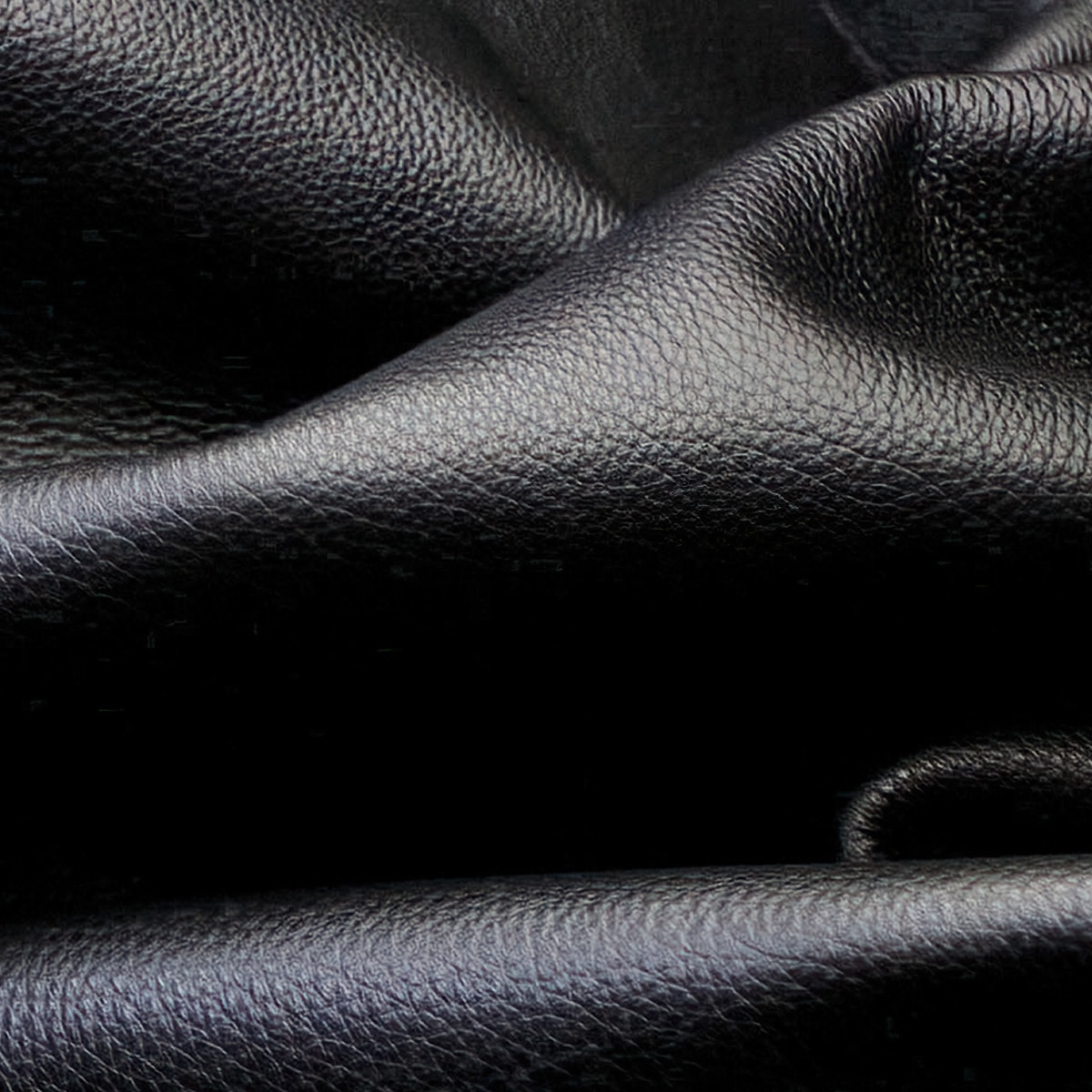 Natural leather in Keyton massage chairs
Although synthetic leather has completely satisfied customers' expectations, every now and then we get calls regarding the natural leather finish. The answer is the European brand of Keyton – probably the only manufacturer providing our market with massage chairs finished with natural leather. If you decide to opt for a product offered by the Spanish brand, you will receive a massage chair finished with top quality natural leather, and what is more – you can choose its colour from an extensive palette.
The natural leather by Heritage used in Keyton massage chairs is a cowhide, very pleasant to the touch. Perfectly smooth and uniform texture with a silky finish guarantees unique feeling of comfort and extraordinary softness. This leather has been carefully selected by Keyton's creators and designers for its exceptional resistance and durability, which is ideal for massage and will remain unchanged for years to come.
It is worth mentioning that all Keyton leathers are safe and comply with the European Union directives on the use of various types of dyes during the tanning process.
To sum up, natural leathers are certainly a prestigious and long-lasting finishing touch to a massage chair…at the right price.
Upholstered massage chairs
One final point to mention is the upholstering of massage chairs with fabric. Again, Keyton massage chairs come as an example in this group (yes, you can order Carabu fabric upholstery). Thanks to the option of full customisation, it is possible to match the massage chair to the rest of the furniture in the house.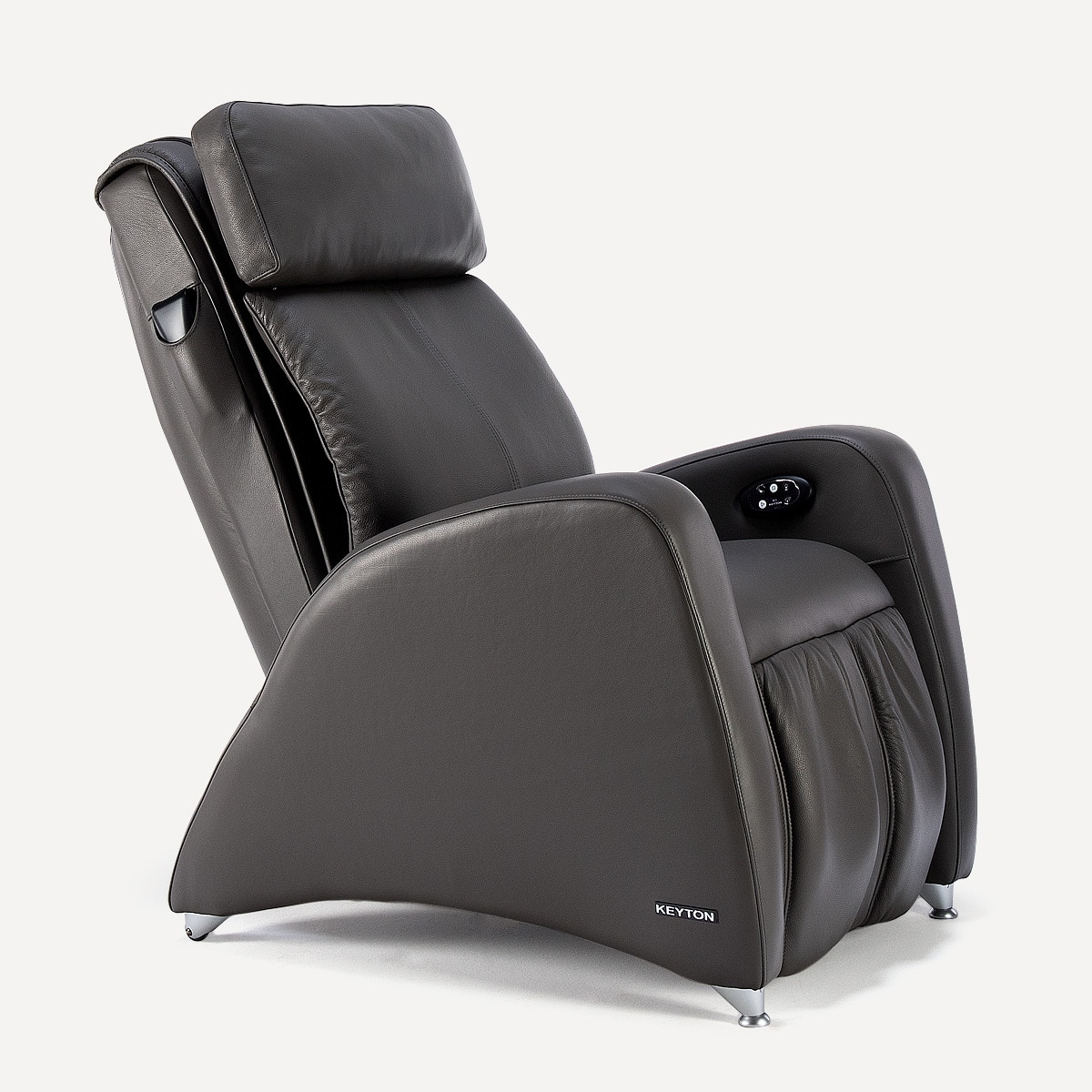 The fabric will always feel warmer to the touch and the massage performed will be "closer to the body". It is also the cheapest kind of upholstery. However, it is important to remember that fabric is more susceptible to staining, which can be harder to remove than from leather, and you need to pay more attention as it can become stretched.
It's clear that each kind of upholstery has its advantages, so your preferred upholstery will relate to your tastes, habits and probably the finish of the rest of the furniture around your home. And if, after reading, you still have questions about upholstery or anything else related to massage chairs, feel free to contact us.