What about… a massage chair for a present!
Probably all of us, and certainly the majority, are familiar with the feeling when you give a gift to a loved one, they open it with great curiosity and anticipation and suddenly… well, guess what? You may see joy, happiness and a broad smile on the recipient's face or, quite the opposite, disappointment and hardly hidden dissatisfaction. Since the latter is a situation we wouldn't like to see happen, it's worth taking the time to look for and select a gift that is unique and positively surprising.
After all, giving and receiving presents should be joyful and filled with positivity. So let us assist you and present you with our idea for a gift. One that combines the fun with the practical side, takes care of your well-being and will also make a great impression on the recipient. The massage chair is exactly such a gift.
Special occasions to surprise someone with a massage chair.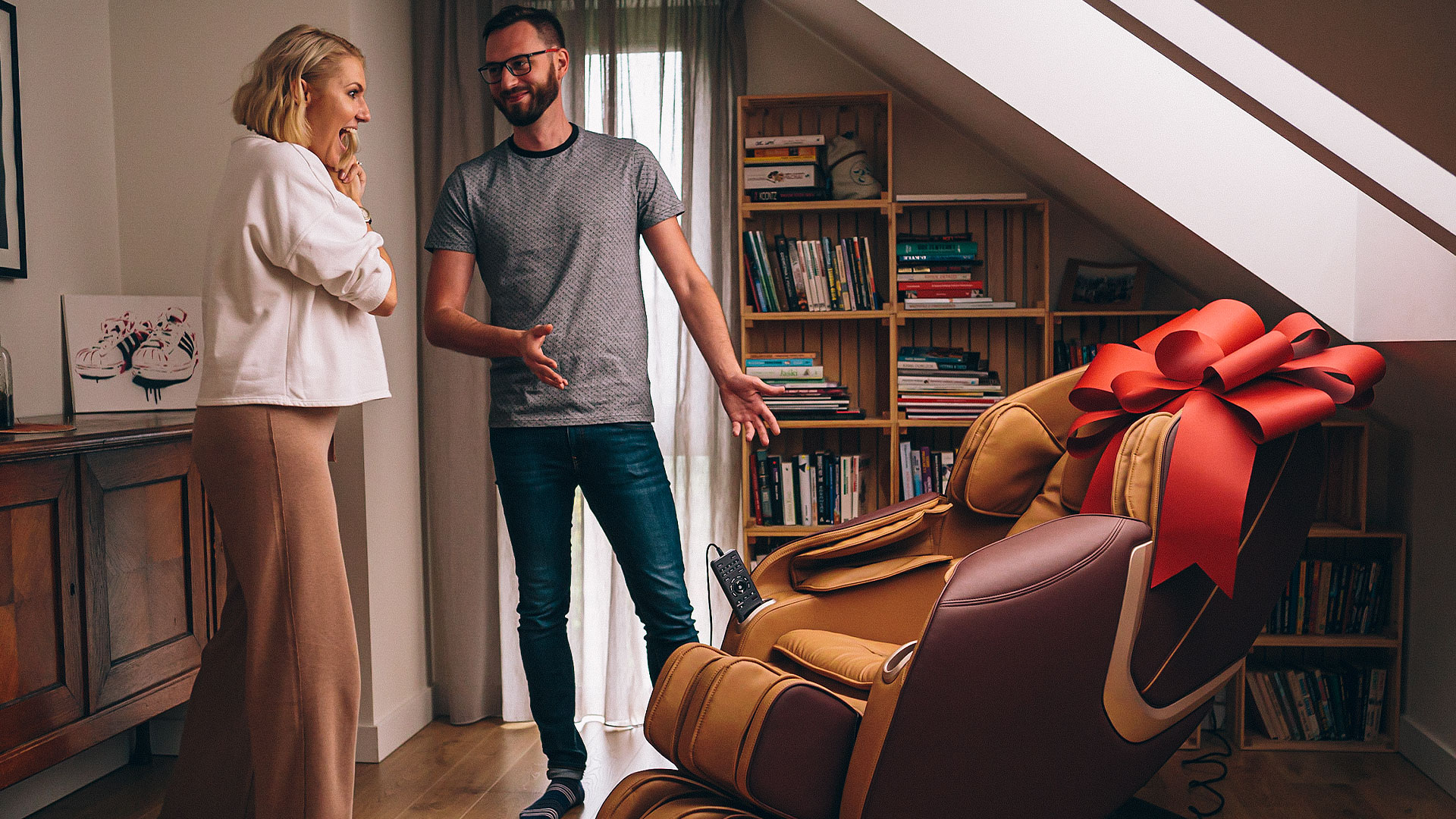 Birthdays
This special day of the year calls for a truly unique setting. A massage chair for a loved one to wish them good health, to thank them for being there, for their support and to give them a moment's respite from their everyday challenges and responsibilities, and sometimes even from us… :-)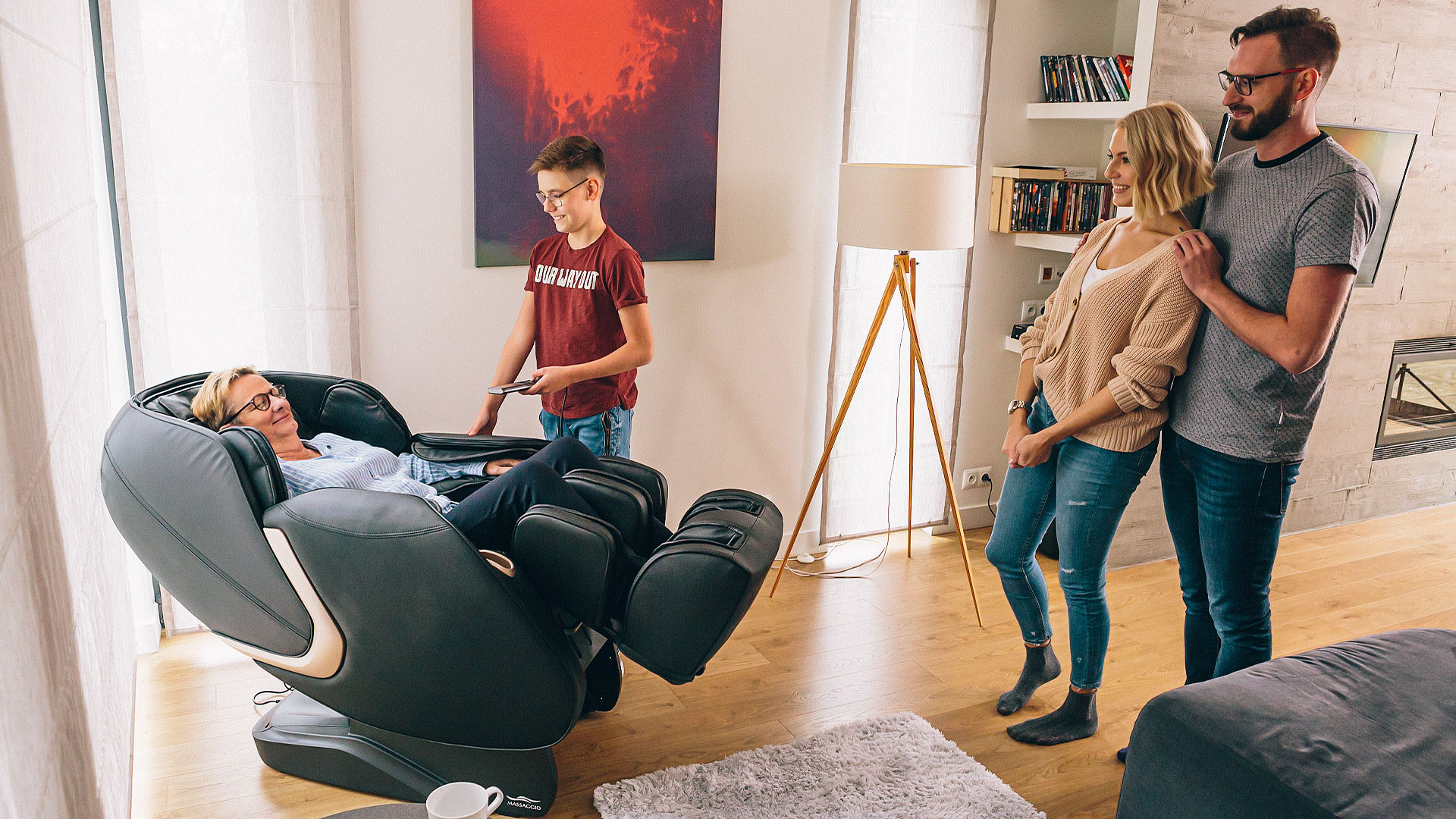 Mother's Day
She's the one who looks after the house, the kids, her job and pretty much everything else that needs to be taken care of. A busy mum, with a million things on her mind, yet always ready to help. And since we wish all the best to our mothers, in gratitude and out of love… we recommend the massage chair to help them relax, unwind and soothe after an exhausting day.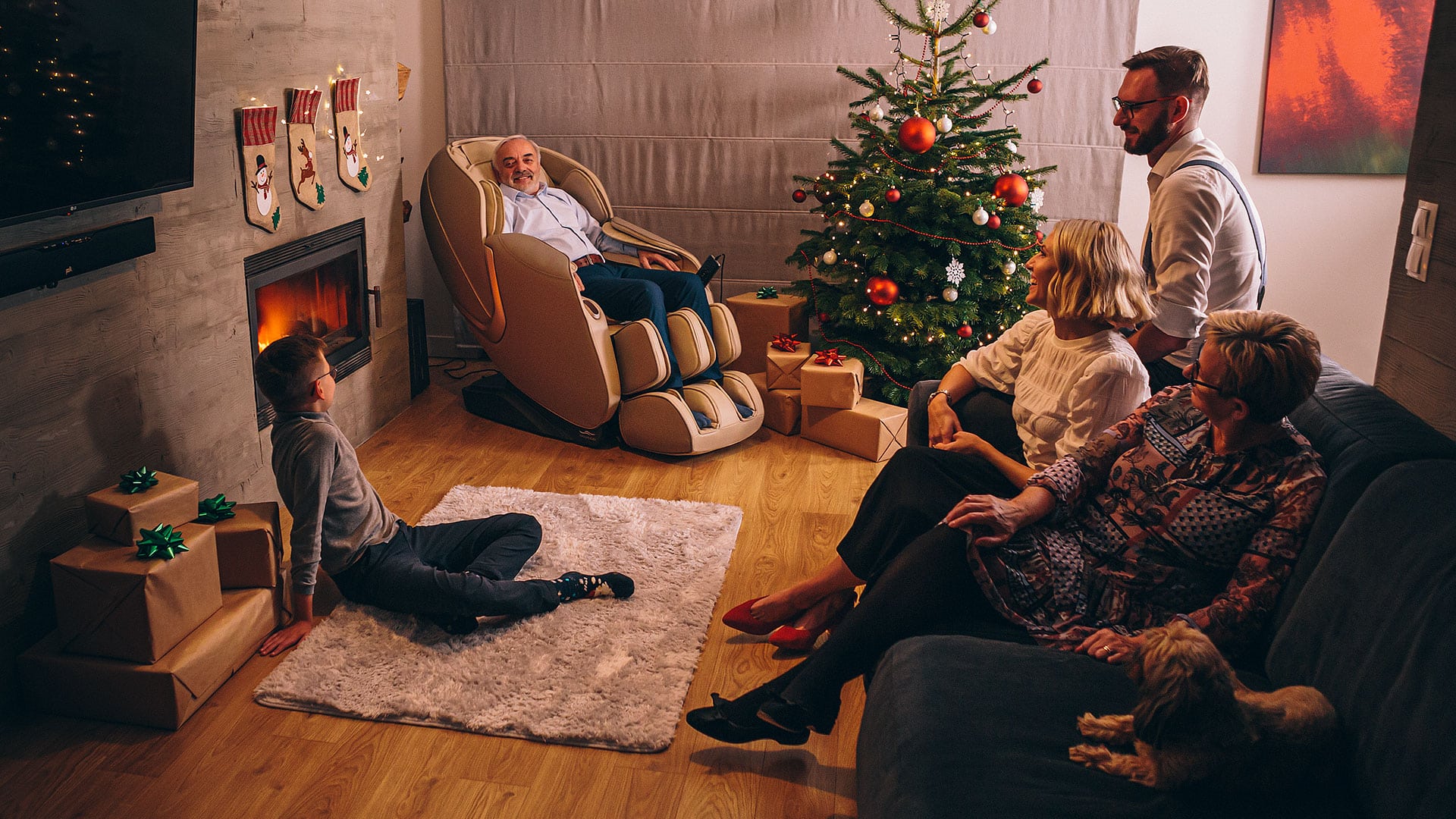 Christmas
Christmas is inextricably linked with presents. Magical atmosphere, the smell of festive food, days filled with laughter of our loved ones and an extraordinary gift that will be there for the recipient everyday, keeping them healthy and in good spirits.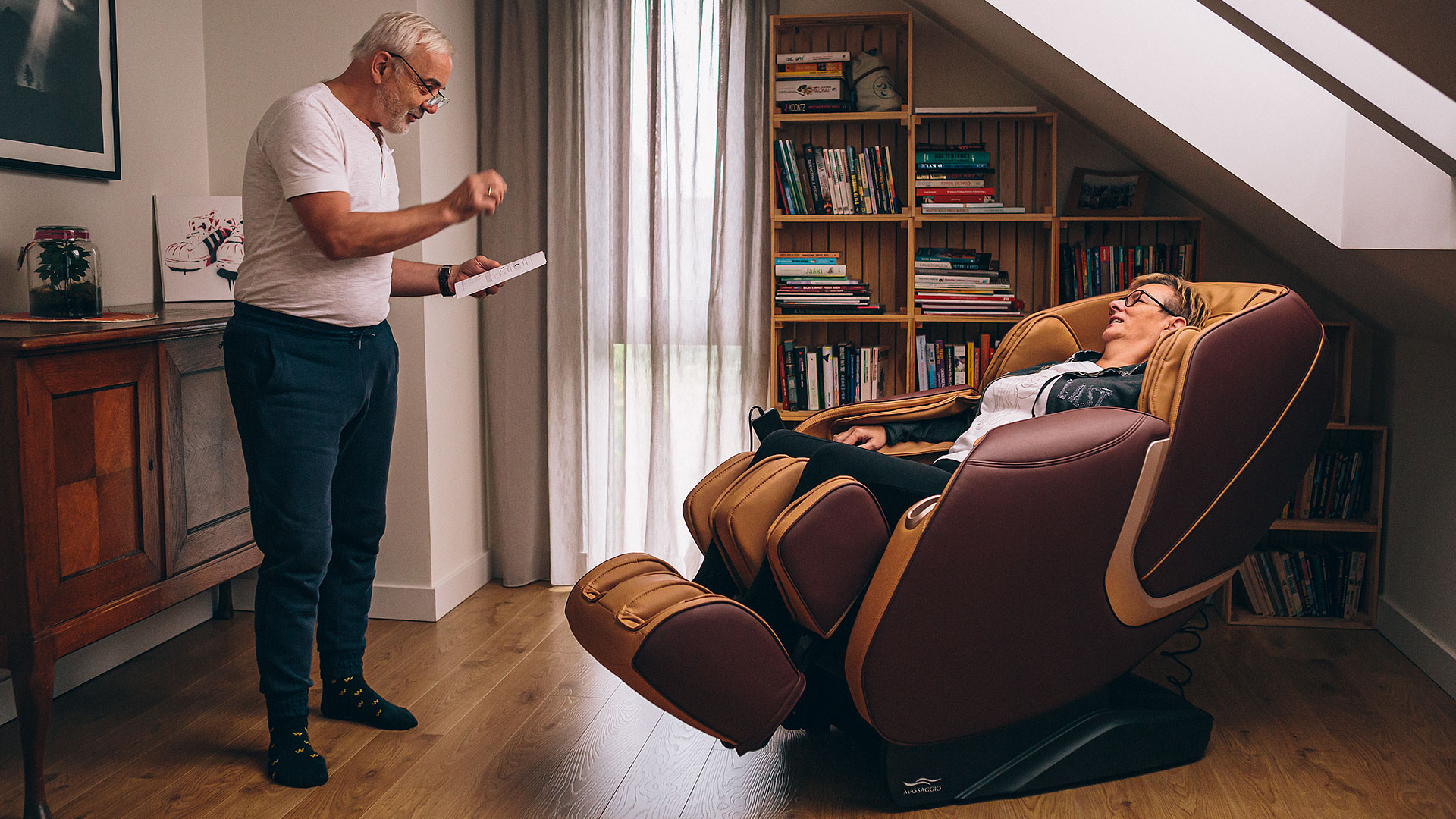 Wedding anniversary
Are you about to celebrate your parents' 30th wedding anniversary or your grandparents' golden jubilee? The unique gift will be the perfect expression of gratitude – for being there and for their ongoing support. The massage chair will let them relax and unwind in the comfort of their own home, without having to go out and whenever they want to.
To suit your needs and individual situation…
Our range includes a specially selected range of massage chair models ranging from the most basic and compact to the most advanced and exclusive.
Compact chairs
The ideal choice for those who lack sufficient space for bigger equipment. Despite their small size, these models can often surprise you with their capabilities.
Premium chairs
Massage chairs designed for people who are looking for a highly advanced massage. In this group, the functionalities and massage possibilities increase significantly. Such massage chairs come in fancier designs and offer innovative features that enhance the feeling of relaxation and make each massage session more enjoyable.
High-end chairs
These include the most technologically advanced massage chairs. Massage performed by these models uses state-of-the-art functionalities, and every movement of the massaging arms is characterised by extreme precision. This is top-of-the-range massage, refined down to the smallest detail.
Give a massage chair as a gift
Not only will a massage chair make an incredible impression on the recipient of such a gift, but it's also a nice, practical and health-promoting gift. Massage in the massage chair relieves accumulated tension, eliminates muscle stiffness, reduces discomfort and pain, as well as improves blood and lymph circulation and supports the immune system.
These, however, are only some of the benefits, as massage has an impact not only on the condition of the body, but also on the mind. The soothing movement of the massaging arms reduces stress levels, relaxes and helps to manage anxiety. It's therefore both a very special and absolutely unique gift – it'll take care of your health and positively affect your well-being.
Where do we fit in all this?
If you're thinking about a massage chair for a gift, we'll provide you with assistance and support from the moment you decide until you hand it over to the recipient. First of all, we'll help you choose the perfect model. We'll ask you about the person, their height, what they're into and also the available budget in order to prepare the best possible offer just for you.
We'll take care of the delivery of the massage chair to you or immediately to the person you want to surprise. We'll deliver the gift via courier service or by our own transport under our Carefree Delivery formula. Our deliverers will transport the chair, bring it in, unpack it and give you an initial tutorial. It's all up to you – we'll comply with your wishes and make the delivery according to instructions from you.
Financing methods
Of course, you can buy a massage chair as a gift using cash. However, if required, such a purchase can also be optionally optimised by resorting to different financing methods. A family chip-in is one good idea, for example, which by the way will solve the gift dilemmas of other family members. And if you're buying a massage chair all by yourself, you can take advantage of our specially designed instalment offer, whereby the purchase can be spread out over instalments. Requests are made online and there's no need to produce any paperwork. It's a great way to minimise the one-off financial burden.
Let's talk
You can contact us immediately from Mon to Fri during office hours - 8:00 am to 6:00 pm. Outside office hours we will respond or call you back as soon as possible.