Let's start with the figures:
employee absence is caused by stress*
employees think that employers should introduce mental wellbeing benefits*
The number of days in a year that absenteeism can be attributed to stress*
What kind of expenses are we talking about?
At the average employee's salary, this is as much as PLN 3,800 a year*, not to mention the unperformed work or substitutions and the drop in efficiency of the entire team. If there are more employees, the costs increase. By comparison, in the US alone, work-related stress costs US employers up to $30 billion a year*
There are different ways to handle stress. One of them is the concept of wellbeing. You probably know what it means: work-life balance, managerial support, employee benefits, including a company chillout room… You can furnish it with a snooker table, a PlayStation or a fruit plate…
However, we suggest
massage chairs
…because they are effective and fit in with the latest mental wellbeing strategy. Mental balance and minimising stress are among the fundamental health and wellbeing needs of employees*.
In which, according to research, even 10-minute massage sessions reduce stress levels by
Chillout room fitted with massage chairs
If the premises allow, designate a special area for the chillout room.
Open space with massage chairs
Create a special relaxation area within the office space.
or…
in the current situation…
Home Office with a massage chair
Provide your employees with a comfortable home office experience.
Massage chairs reduce stress and increase efficiency:
the massage they offer relaxes, calms and soothes the body
they enable regenerative power nap
they allow users to restore energy and efficiency during deconcentration
allow for efficient use of break times
You don't have to call them, make an appointment, they are a reliable masseuse... available at all times
they favor company integration and cooperation
they are positively perceived by both the staff and the job applicants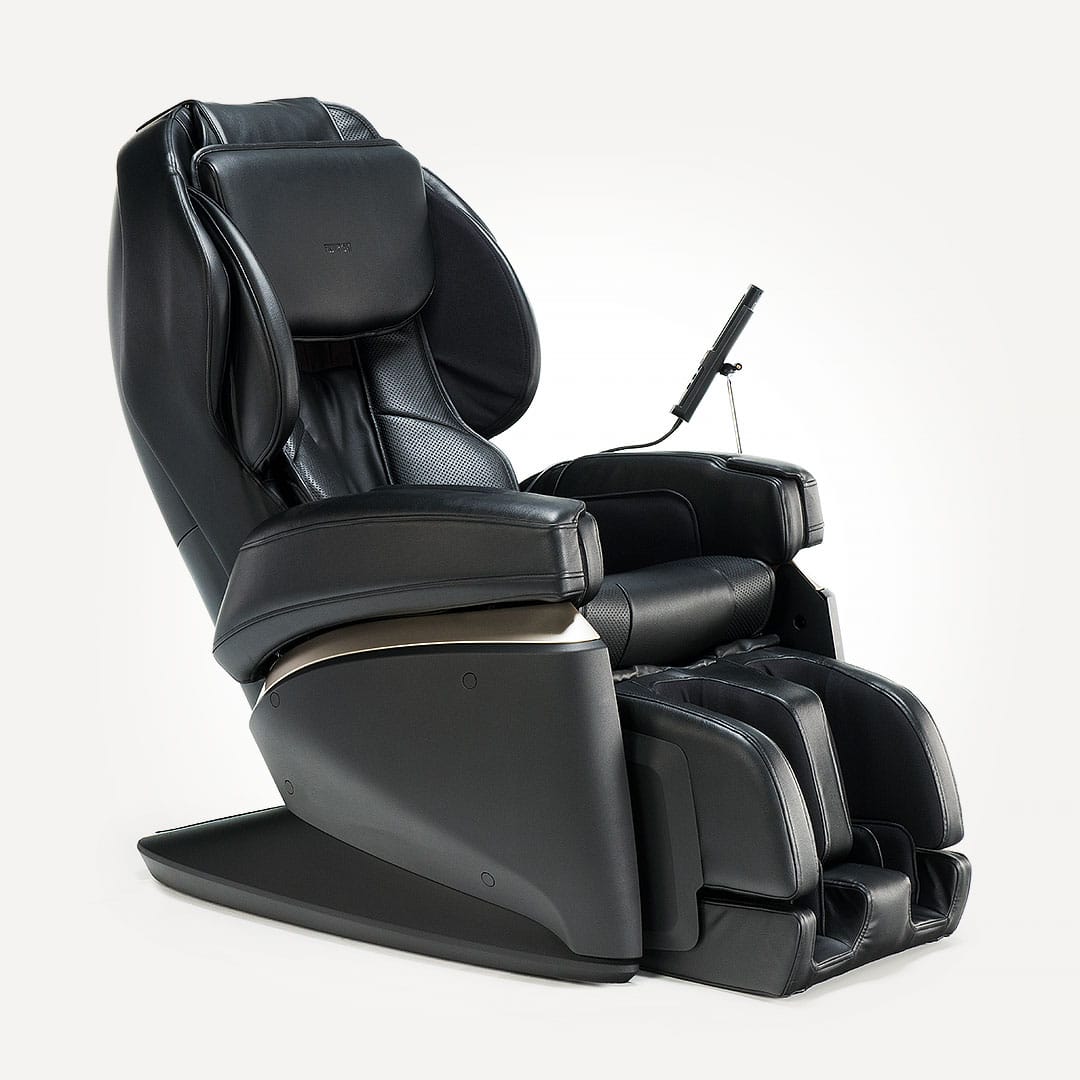 Fujiiryoki JP2000
The most technologically advanced massage chair from Japan. Recommended for an effective and stress-relieving massage involving artificial intelligence.
massage adapted to individual muscle tension using the 5D AI system,
increased massage precision thanks to double AI scanning,
a variety of options thanks to more than 45 massage techniques,
tailor-made to your needs thanks to 7 levels of intensity,
exceptional foot massage with uniquely shaped rollers,
double heating of the waist area as well as the abdomen,
sophisticated airbag massage system,
3 types of back and thigh muscle stretching,
tension-relieving deep muscle massage.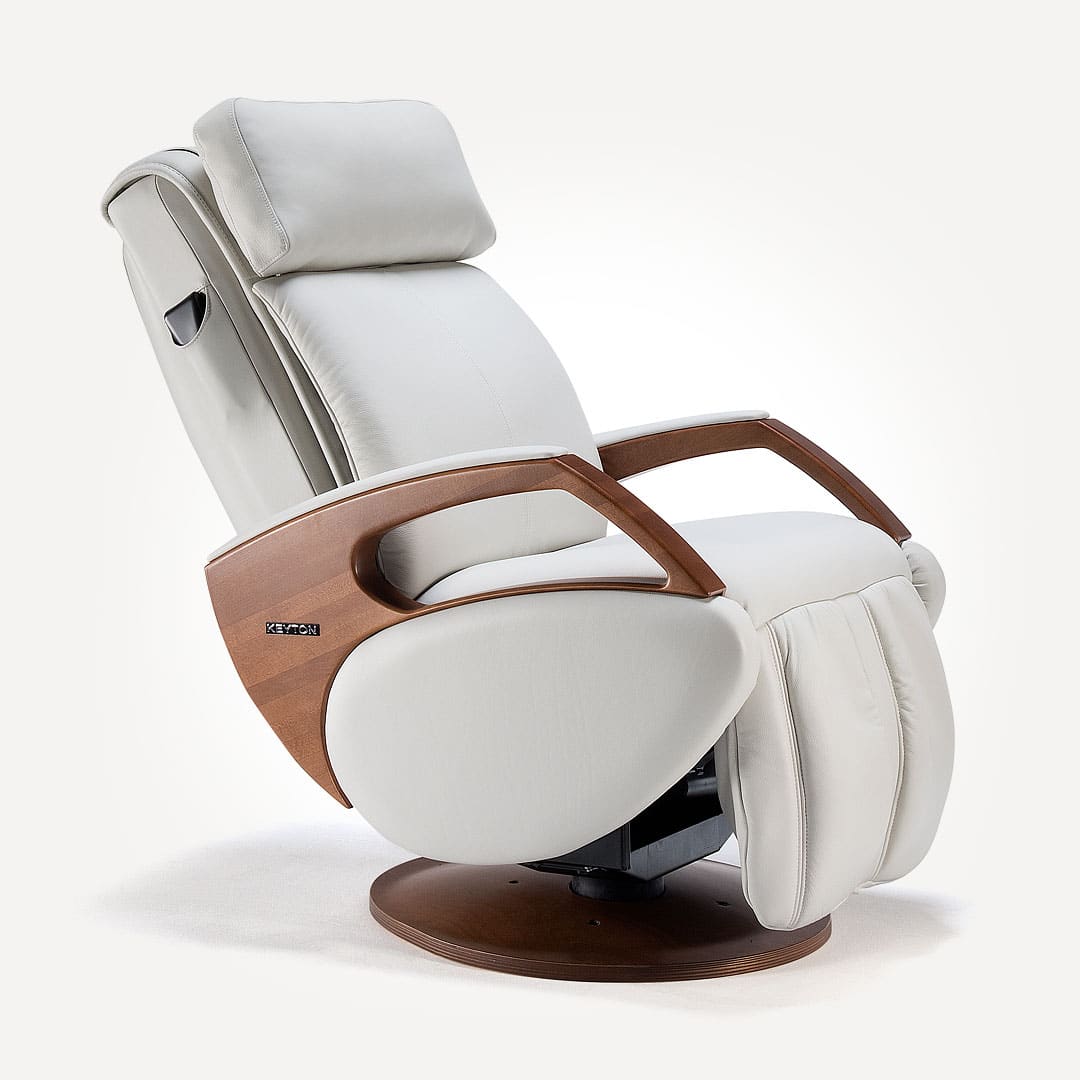 Keyton H10
Massage chair from a Spanish manufacturer that can be freely customized to suit the company's or the room's colour scheme.
relaxing massage in 7 automatic programs,
high massage accuracy thanks to scanning 128 points on Your back,
tension-relieving calf massage with 3D Touch Control,
5 unique designs,
wide range of colours of natural leather and textiles,
possibility of sewing the logotype or the name of the chairman onto the chair :)
unique system of intelligent intensity adjustment – "Intelligent",
wireless remote control.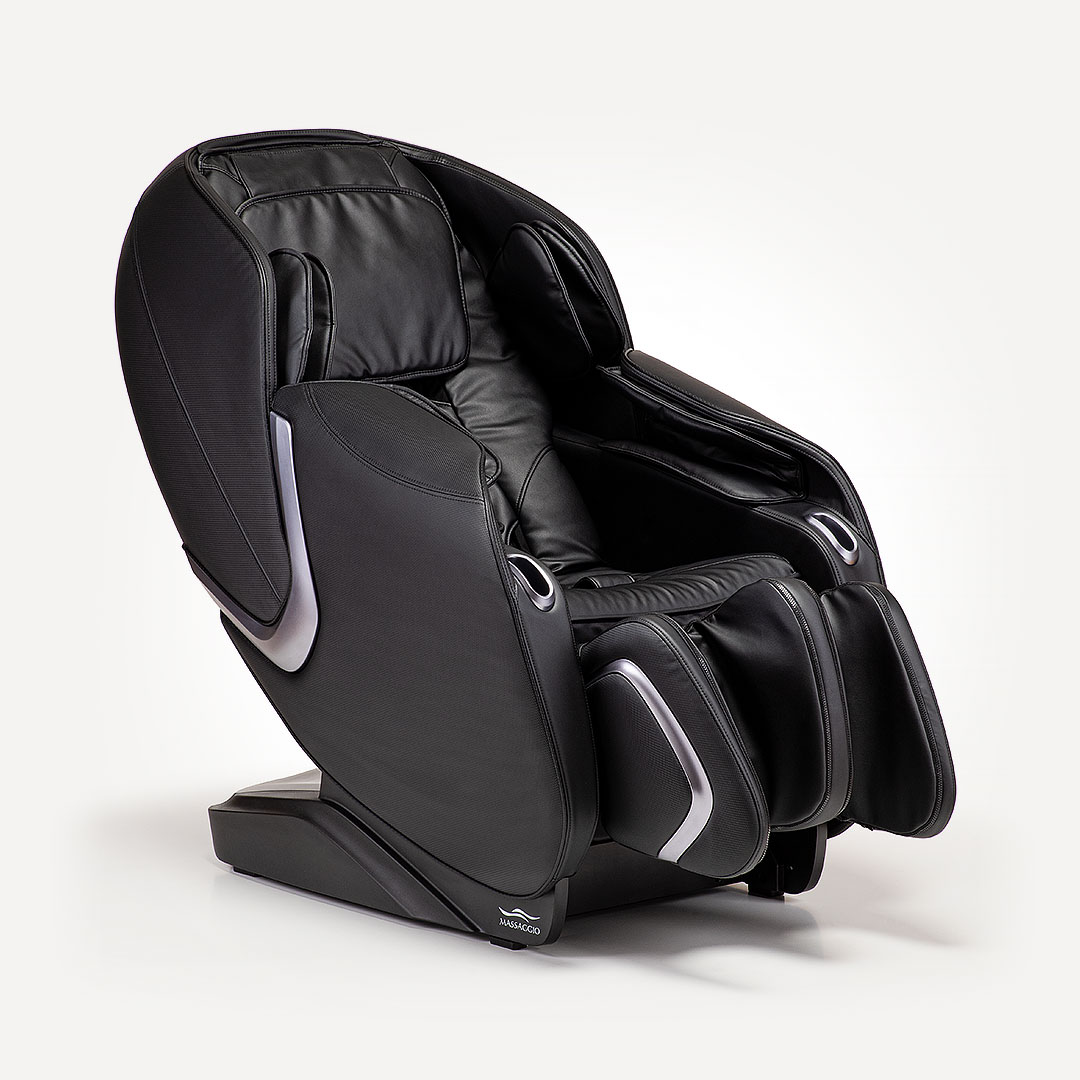 Massaggio Eccellente 2
State-of-the-art massage chair with innovative functions concealed in a futuristic design. Comprehensive massage for instant regeneration.
relaxing massage with 6 automatic programmes,
5 massage techniques for greater comfort,
the most comfortable massage position – Zero Gravity,
SL-shape – massage from the neck down to the buttocks,
calf massage … no need to take off your shoes,
Unwinding massage using airbags,
extremely pleasant heating function,
user-friendly and intuitive remote control.
Watch short video presentations of the proposed models:
and if your employees work remotely,
we have this little gem: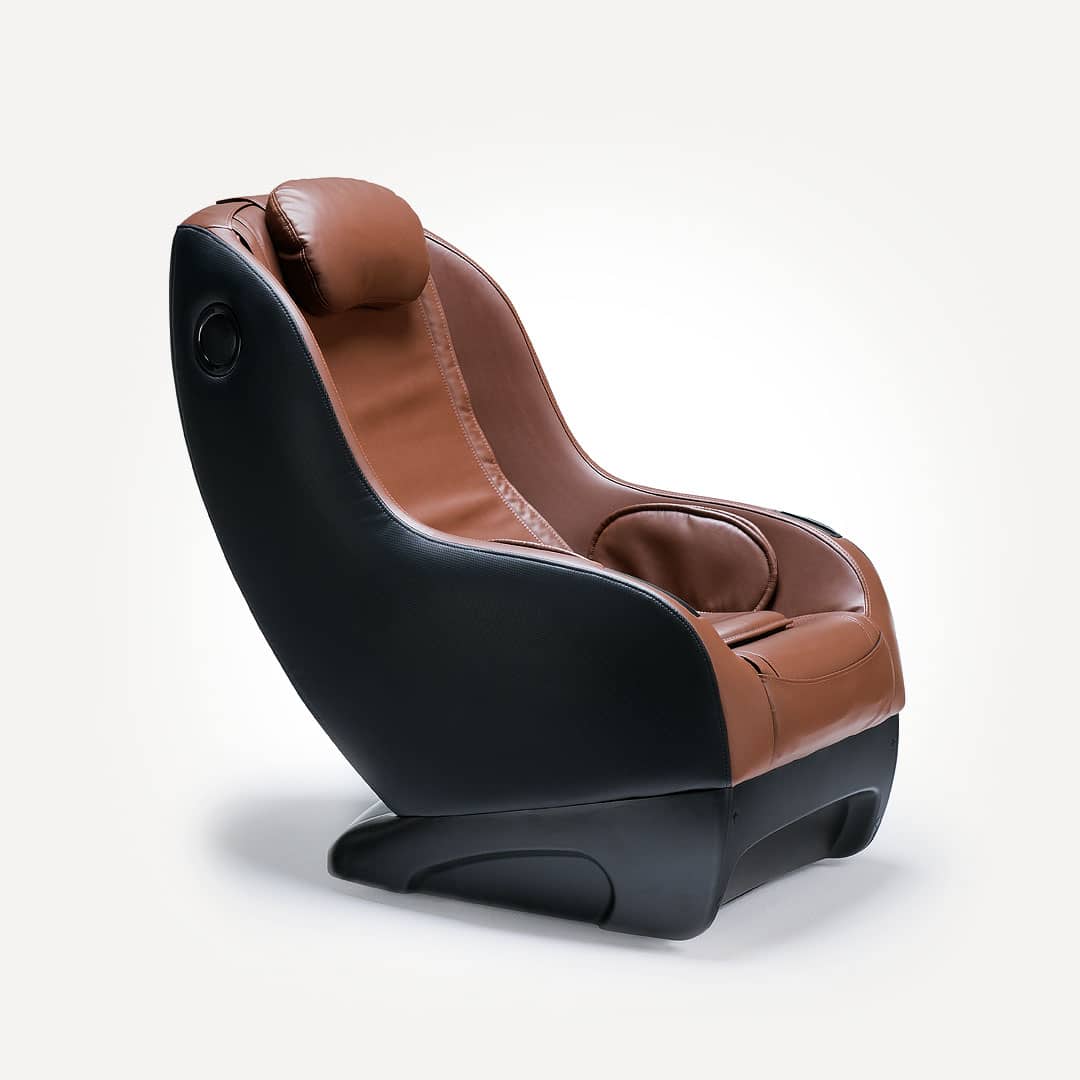 Massaggio Piccolo
Compact massage chair that is ideal for home office applications. Lightweight, portable, functional … and at an attractive price at that!
no assembly required, you take it out of the box and it starts working :-)

3 relaxing automatic programmes,
3 individually selectable massage techniques,
SL-shape – massage from the neck down to the buttocks,
airbags for massaging the thighs,
extremely user-friendly,
a nice touch: built-in Bluetooth speakers.
Faq, or frequently asked questions
Great, but can my company afford to buy massage chairs?
Let's put it another way. Looking at today's employee market, can Your company afford to ignore the needs of Your staff who give their all? Can You afford to cover the costs of absenteeism and all the lost profits? Can You afford to maintain stressed out and inefficient employees? And finally, can You afford to be overtaken by a more employee-oriented competition?
Chillout room fitted with massage chairs is an investment that pays off!
And are the massage chairs durable enough for corporate use?
We pay a lot of attention to the durability of every massage chair. At every stage, from a production order to the acceptance protocol, we check its quality with the aim of ensuring its long-term use. Massage chairs used for commercial purposes or intended for intensive operation in a company chillout room are covered by a warranty which, in addition to the statutory period of 12 months, includes an extension of the Business type warranty to 36 months as in the following calculation.
However, if anything happens and there is a malfunction, which is incidental in the case of the models offered, we provide customers with our own repair service. Just call us.
How does remote work from home office compare to company chillout rooms?
Obviously, you can't "fit" an entire company chillout room into a home office… but what would be the point? :-) However, massage chairs also perform successfully in home office mode, something we have experienced on a number of occasions. They have been used as a reward for employees for effective and conscientious work. Some employers have treated the massage chair as part of the equipment of a workstation organised at home. It is also a good idea to have chairs available at the company and make them available for rental to employees working remotely, and then to move the device around from one willing employee to another. So the examples of applications are there and it is working perfectly… especially for the wellbeing of employees :-)
Why these massage chairs exactly?
We have selected two massage chairs from our offer that best suit company chillout rooms –
Fujiiryoki JP2000, Keyton H10 and Massaggio Eccellente 2
. Fujiiryoki JP2000 provides an advanced, effectively relaxing massage, but is also of high quality, extremely precise Japanese construction. Keyton massage chairs, though a little less technologically advanced, are equally reliable, but above all fully customisable, which allows for their perfect fit to the interiors of any company. Massaggio Eccellente 2 is, above all, a great relation of quality, functionality and price. But what is most significant, all models are able to withstand intense operation in the company's chillout room without the risk of unnecessary downtime associated with maintenance.
Massaggio Piccolo Of course, because it is the smallest, most handy, ready to use right out of the box and very cost-effective massage chair. Just perfect for remote workers.
Massage chair versus other perks...
Employers usually offer their employees various non-salary incentives. Sports membership card, private medical care, daily fruit supply or a PlayStation. And just as we don't intend to deny the need for a gym membership or medical care, we have some doubts concerning PlayStation or foosball table :) Comprehensive measures are crucial when it comes to taking care of Your health and well-being. Therefore, both medical care and a massage chair, which will take care of relaxation during the break at work, is an excellent choice for any company. After all, the needs of employees are constantly growing…
Why should I buy massage chairs from RestLords?
We focus exclusively on the sale of massage chairs. We have more than 10 years of experience both in supplying massage chairs to private individuals and in equipping chillout rooms. After placing Your order You don't have to worry about anything – delivery, assembly, user instructions… we take care of everything. Our expert knowledge continues to gain recognition in the opinions expressed by customers and is reflected in the largest blog on massage chairs in Poland (a collection of over 100 articles). We are the exclusive distributor of Japanese massage chairs Fujiiryoki, Spanish Keyton and our own brand Massaggio on the Polish market. Our value lies in expert knowledge, real partnership, conscious engagement, above-standard reliability and constant striving for perfection. And our slogan Your well-being is all that matters here is our top priority. Get to know us and see for Yourself!
Is this a good time to buy massage chairs?
Understanding the needs of the employee and then starting the appropriate process is the key, since the decision is probably not Yours alone. However, it is You who know best how to finance the process, whether there are any major investments planned, or if You feel that this is already the moment to create a chillout room with massage chairs in Your office. Postponing the decision translates into decreased work efficiency, higher stress levels and other consequences mentioned above. So the sooner, the better.
How many chairs does my chillout room need?
It depends on his concept, the number of employees, work organization, as well as the number of other benefits that employees use it, or ultimately the level of interest that will certainly grow. Therefore, it is ideal to start with at least 2 massage chairs, which will show the scale of their use, facilitate access to them during breaks – it will also help build relationships and knowledge sharing.
WHAT DO THEY SAY ABOUT US?
Below You will find the recommendations received from companies where employees use our massage chairs.
Massage chairs in our company are really popular. They are used by employees during breaks but also during work…
Full opinion:
Massage chairs in our company are really popular. They are used by employees during breaks but also during work, e.g. at long teleconference meetings. The armchair helps to relax tense muscles of the neck and shoulders and a pleasant foot massage gives a pleasant relaxation.
The order was processed professionally and according to previously agreed arrangements. Delivery in several locations was carried out efficiently and without any problems. Contact with the company's employees was very nice and kind.
We recommend using Rest Lords offer to all companies that are looking for massage chairs for their employees. We wish them every success!
Skanska
In Netia, massage chairs have been placed in chilloutrooms for the Call Center – because work on "headphones"…
Full opinion:
In Netia, massage chairs have been placed in chilloutrooms for the Call Center – because work on "headphones" has its own rules.
This means fewer opportunities for employees who perform this type of work to leave the desk. Many hours spent in one position at the computer monitor cause back and leg pain. Our colleagues complained about such a nuisance. To meet their expectations, we provided them with the opportunity to relax and professional massage.
Words of recognition for the Rest Lords massage chairs have come from all over the country. Thank you.
NETIA
The massage chairs have been made available to employees of the company who enjoy a sensational massage…
Full opinion:
The massage chairs have been made available to employees of the company who enjoy a sensational massage, as they say, during breaks from work. Both armchairs work flawlessly, they have been solidly and aesthetically made, and most importantly – they fulfill their function. Employees after breaks are relaxed, full of energy and return to their duties with a smile.
When it comes to order processing – we value the highest quality – that's why we particularly appreciate professionalism, reliability and nice contact with Rest Lords. Everything went as agreed. The massage chairs were delivered expressly and just a few days after ordering our employees could enjoy the massage.
We recommend cooperation and good luck!
Leroy Merlin
The transaction itself was express and professional. The massage chair worked with us the second day after ordering…
Full opinion:
The transaction itself was express and professional. The massage chair worked with us the second day after ordering.
Contact the seller professionally and to the point. All the massage chair's functions are consistent with the description, it looks very solid, works flawlessly, massages sensationally, and is therefore very successful for our employees by fully implementing the wellbeing program.
We recommend cooperation and we wish success!
KONE
Talks with the company owner, the transaction itself, as well as delivery to the company's headquarters…
Full opinion:
Talks with the company owner, the transaction itself, as well as delivery to the company's headquarters went professionally, quickly and pleasantly.
The massage chairs were purchased to be made available to employees who use them most often during breaks at work. The people using the massage chairs are satisfied and only positive opinions are received by the ordering parties. Massage chairs sensational massage, which are very popular. We have no reservations about the quality of the product or its functioning. A big plus is the ease of keeping the chairs clean.
We recommend Rest Lords for anyone looking for massage chairs and for whom contact with the seller, professionalism and a friendly approach to the customer are important.
O.S.T.C.
Rest Lords is a group of exceptional people who at every stage of cooperation are characterized by very good…
Full opinion:
Rest Lords is a group of exceptional people who at every stage of cooperation are characterized by very good communication, openness to the client and meeting his requirements and needs. The team shows great professionalism, reliability and commitment to the entrusted tasks, which further affects the high rating of our cooperation.
The massage chair models that we were offered completely met our expectations, providing our employees with an original form of relaxation and a large dose of unforgettable impressions resulting from the high level of comfort achieved during use.
We fully recommend Rest Lords as an experienced, reliable and conscientious massage chair supplier.
HYCOM
WATCH THE INTERVIEW
Katarzyna Chałas (infor.pl – Dziennik Gazeta Prawna) talks with Pawłem Majerem – the CEO of Rest Lords, about the role of wellbeing in contemporary organizations.
However, if You are planning a larger investment or are not interested in lease, You can include the chillout room in the project and allocate funds for the purchase of the chairs from the investment budget and make a one-off payment.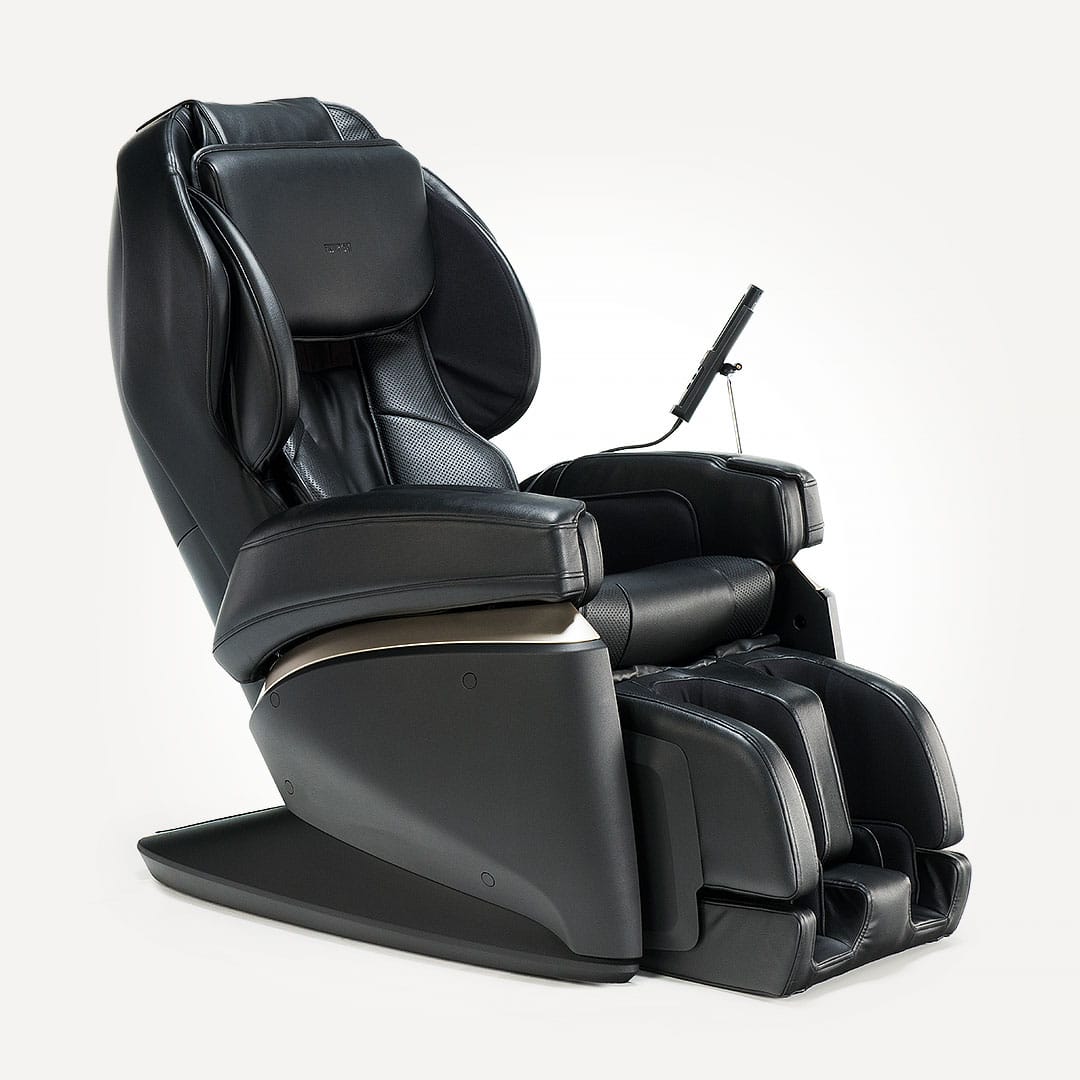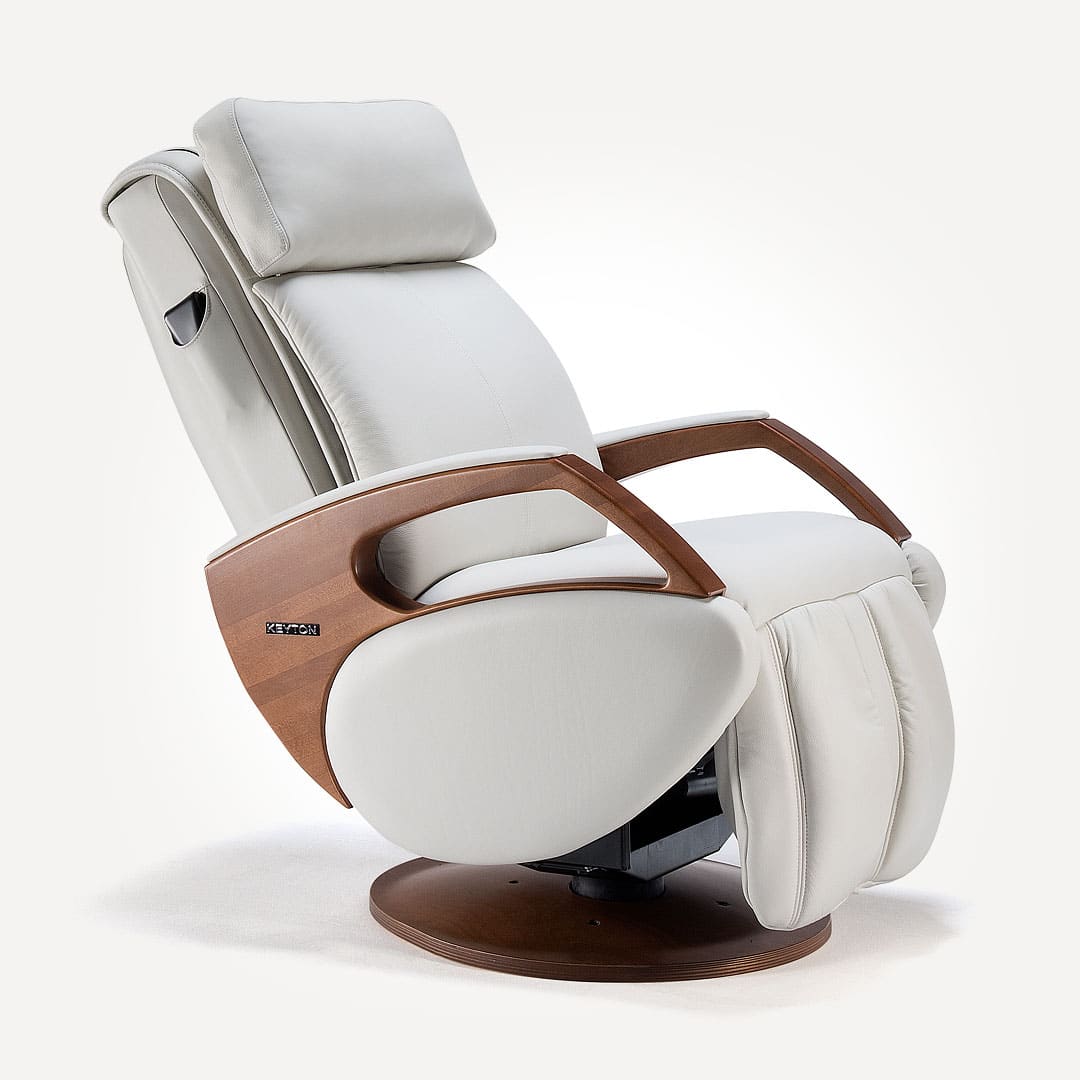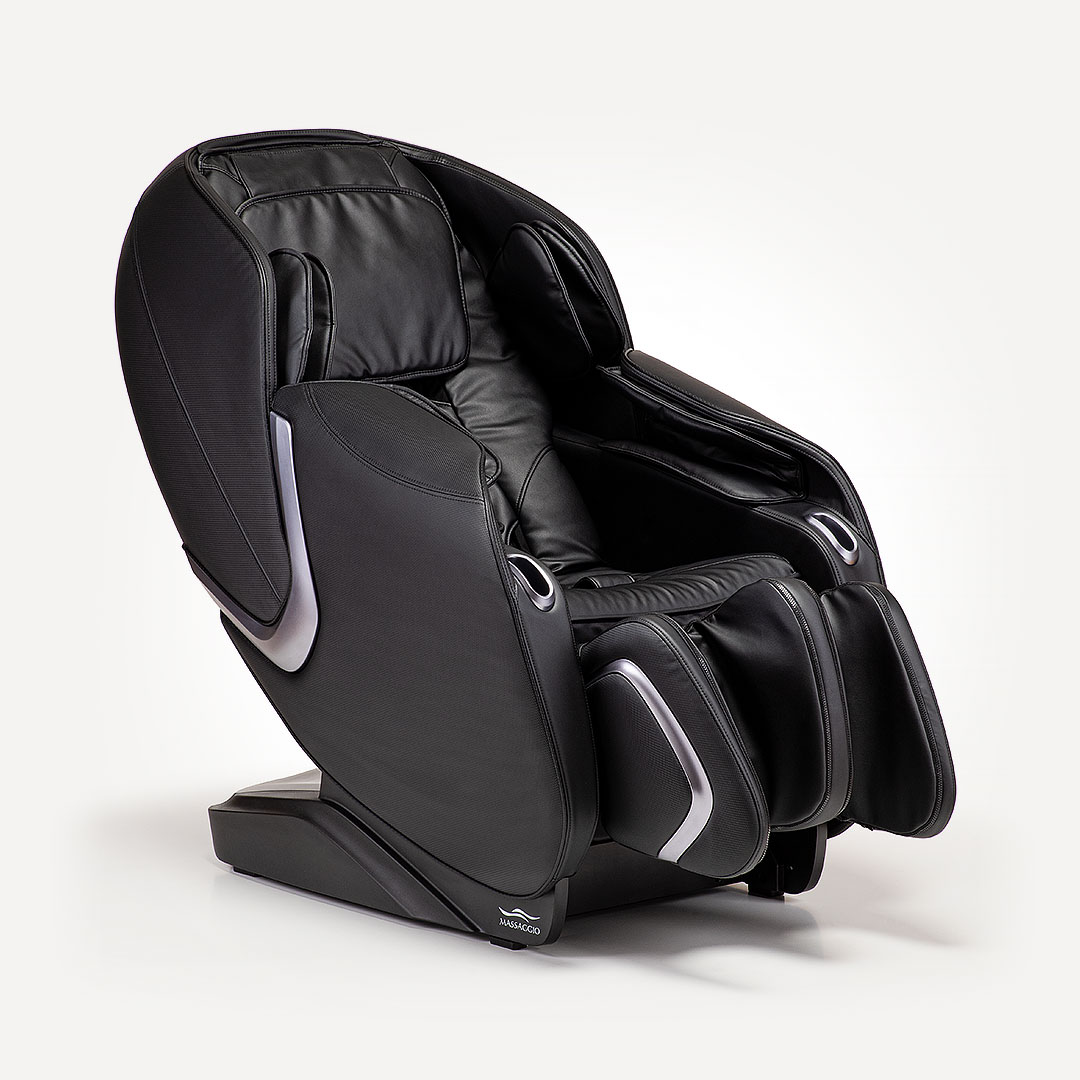 … and the perfect, compact massage chair for the home office: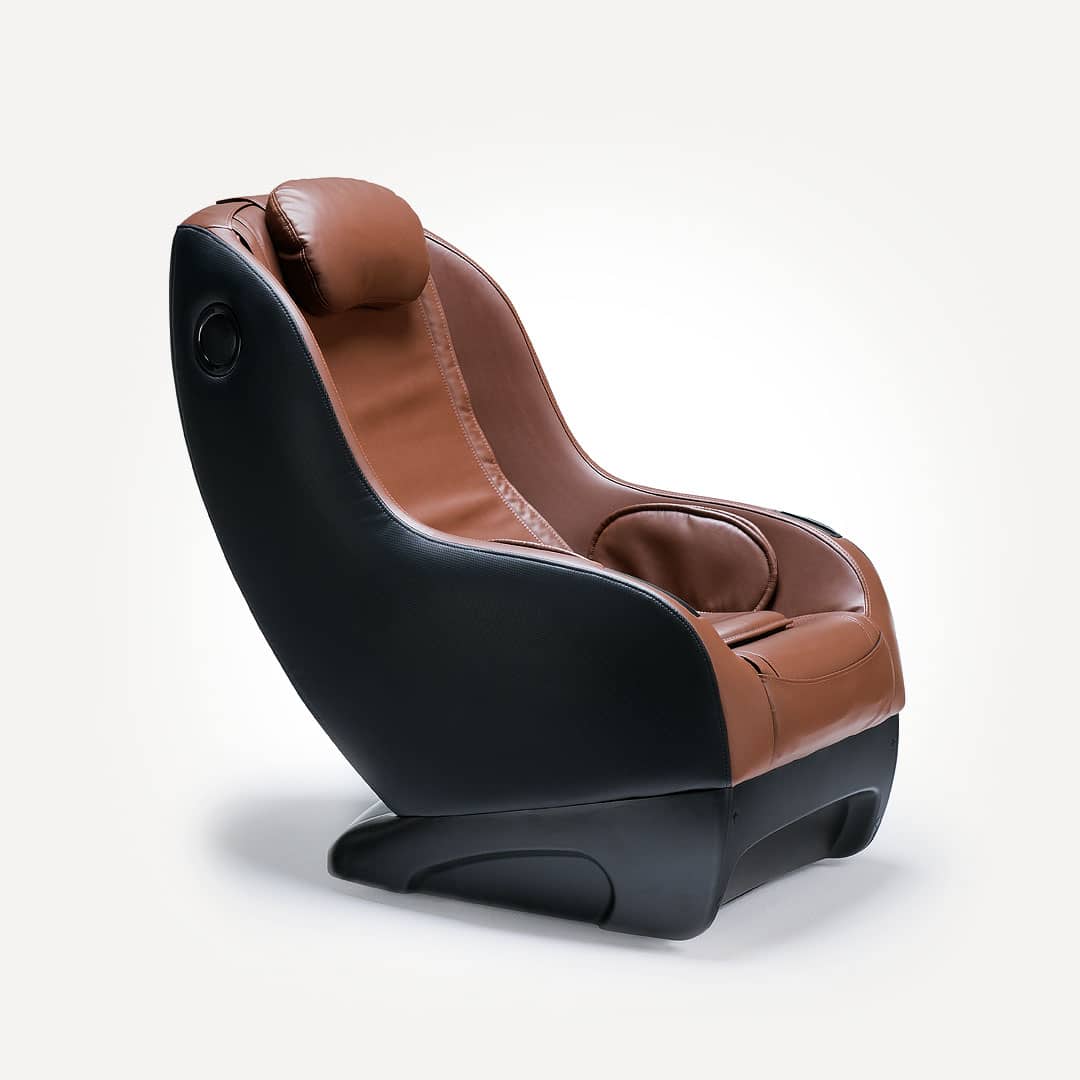 Contact Us now to find the right massage chairs for Your chillout room!
* Data sources:
Wellbeing w organizacji. Co? Jak? Dlaczego?, red. Katarzyna Kulig Moskwa, Wyd. INFOR PL SA, Warszawa 2018.
https://www.newsweek.pl/polska/spoleczenstwo/polacy-i-stres-w-pracy-najwyzszy-wskaznik-stresu-w-europie/nr4q042
Migracja pracowników – szansa czy zagrożenie? Raport KPMG. Doradztwo gospodarcze.
Przyszłość wellbeingu i benefitów pracowniczych. Nowe porządki. Activy – Raport 2020