FoRest Lords – Together for Nature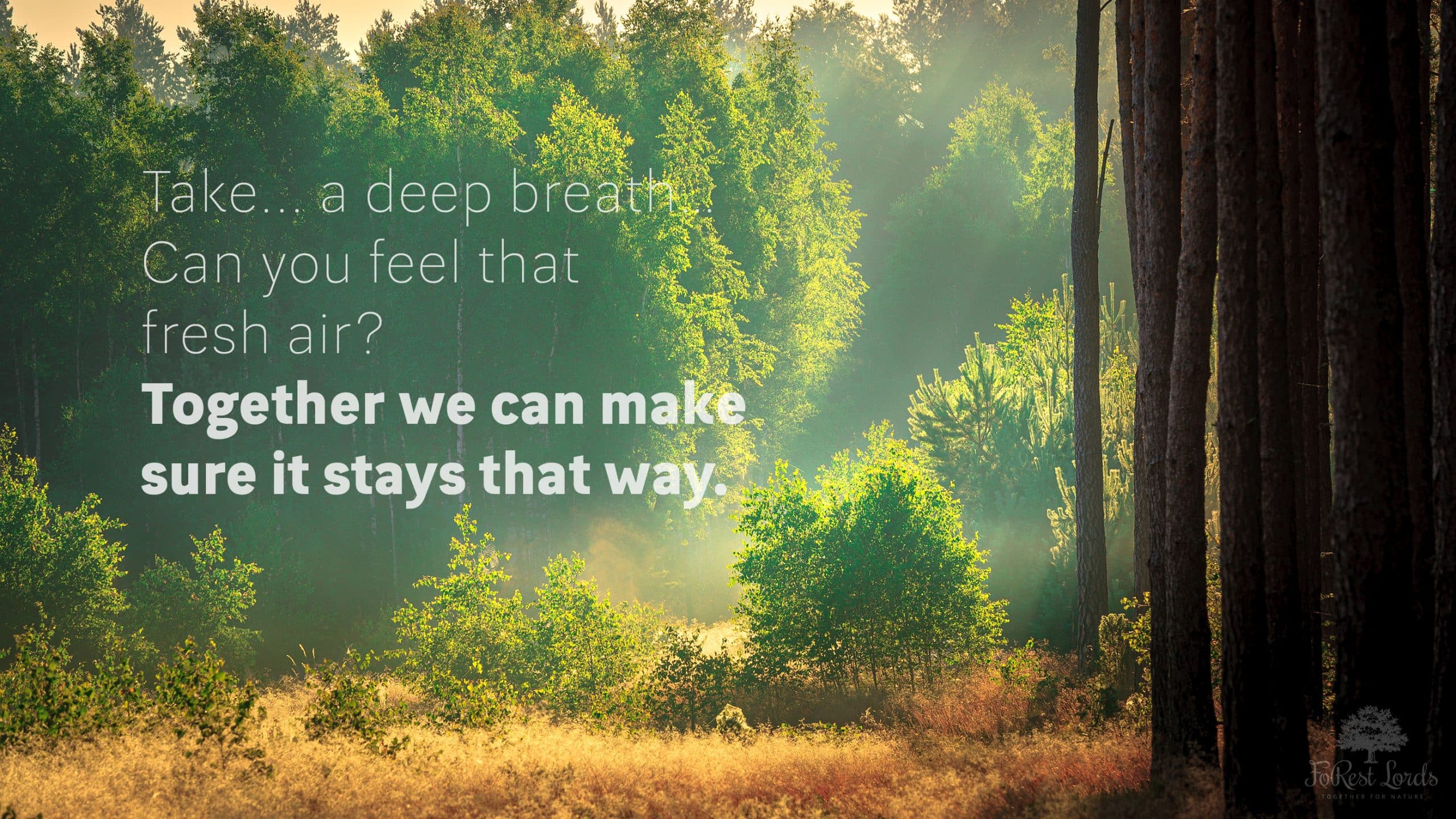 You don't think about it every day, you don't notice its importance… but countless trees look after us and the air we breathe on a daily basis. Unfortunately, the air quality is not always the best, which is why the Forest and its trees are the focus of our company's attention… as much as possible, for our common and better future. We believe that every "brick", helping hand, assistance aimed at maintaining and restoring forest resources is of great importance.
Moreover, the forest's soothing silence and the tranquillity and natural freshness allow you to unwind, relax and take care of your well-being – after all, your well-being is all that matters here!

In 2021 we launched a campaign to plant new trees every year… we hope to plant more and more of them each year.
We are now scaling up and operating not only in Poland but also in Europe. To this end, we entered into cooperation with Posadzimy.pl and ReForest Action, to whom we transfer the collected donations.
When placing an order for a massage chair, every customer can contribute to our campaign. All you need to do is choose to participate and add as little as 5 € to your order, i.e. just a fraction of the massage chair's value. We will add 2x as much, making a total donation of 15 € towards planting forests – for each order, and you can also be a part of it all. Posadzimy.pl and ReForest Action are using the money raised to plant forests in Poland and Europe.
We also personally continue to plant forests in our neighbourhood. Thanks to cooperation established with the Stare Jabłonki Forestry Inspectorate and with the committed participation of all employees of our company, thousands of saplings are already growing, and the number is going to grow. In May 2022, for the finale of the first edition of the FoRest Lords campaign, we planted oak trees in the Stare Jabłonki Forest Division, precisely in the Barduń forest district.
We are looking forward to next spring, when we will trigger the growth of a new beautiful forest with more seedlings. And in a few or so years we plan to look back on our forest with pride and satisfaction, enjoying the clean air for all of us.
However, our efforts don't stop there – we want to widen the scope of our activities. As well as fundraising and planting, we are working on other actions to promote ecology and forest protection. Our project is open and will continue to expand, and we will certainly keep you informed about it on our blog and on social media. So we hope to see customer contributions in every massage chair order, because the more people participating in the project, the more funds we can donate and the more trees we can plant :-)