Our values | Our mission | Our brands | About us
Hello,
My name is Paweł Majer and I am the co-owner of Rest Lords and I'd like to tell you briefly about our company….
Rest Lords evolved from our experience and passion, which came to life in 2009 when we went abroad and enjoyed our first massage in massage chairs and filled with delight we began envisioning the possibilities of relaxation offered by them. Upon our return to Olsztyn, we started working to bring our vision to life right away.
A lot has changed since then. We experimented with different models of massage chairs, tested products from Poland and abroad. Truth is, we have browsed the entire international market… or at least most of it ;) We learned all about the industry by visiting trade fairs in Europe, Asia, showrooms in Dubai, we got to watch massage chairs being manufactured from scratch in Japanese and Chinese factories. We learned all about the technologies used in massage chairs, their potential applications, we noted the direction they're heading.
We enjoyed massaged in hundreds of massage chairs and developed our own product range. At first we created Massaggio brand, then we launched "World of Chairs", but we listened to your needs and opinions the entire time to gain necessary experience and knowledge to create top quality assortment of products.
We continue to listen, observe, learn and improve. We keep track of trends and have lots of ideas on how to provide you with the best range of massage chairs on the market. Massage in these chairs has won our hearts and we want you to fall in love with it as well.
Our values
While developing Rest Lords brand, we've worked out quality policy, which task is to provide You massage armchairs offer in a very high standard. On each stage of our activity, we aim at reaching the peak of possibilities and satisfaction from collaborating with us. Remember:
both in massage armchair, during purchasing it and during nest stages of our cooperation.
Professional knowledge – manifests itself in the continuous expansion of detailed knowledge in the broadly understood massage chair market, as well as massage itself and how it translates into customer needs.
True partnership – both with our customers, with whom we develop long-term relations, and with our employees, whom we treat with utmost respect, creating an inclusive and friendly atmosphere at work.
Conscious commitment – understood both as an active approach to the implementation of current tasks, as well as an open-mindedness and our own initiative. All this is consciously carried out in the spirit of work-life balance.
Above-standard reliability – in every aspect of our activity we demonstrate attention to detail, paying close attention to accuracy and precision of our operations.
Striving for perfection – we analyse our performance, draw conclusions and gradually introduce improvements, constantly increasing the effectiveness of our actions and professional satisfaction
Our mission
We believe that our product range, complemented by our professional knowledge, total dedication, reliable sources of information and attention we pay to your comfort at every stage of the decision-making process, will help you make an informed choice. Remember that your satisfaction, reached in perfectly matched massage chairs, is our top priority.
We specialize in massage armchairs, we are up to date with their world offer. Basing on the newest knowledge, with full consciousness choose to our offer those models of massage armchairs, which will provide wide range of possibilities, from which the most important is the highest standard of relaxation.
Already at the stage of manufacturing high quality norms were worked out both in realization and functionalities, which we await from manufacturers and control them permanently.
We focus on forwarding transparent and reliable information. We constantly test massage armchairs, check their possibilities, discovering new ones for the whole time. Our knowledge is shared, by delivering always up to date and true information, in blog articles or through performed by us photo sessions and films.
We constantly work on attractiveness of our offer by providing easy terms of financing purchase through installment loan with offer of 0% instalments and leasing on preferential conditions with absolute minimum of formalities.
We limit the waiting time for armchair purchase to minimum by picking safe courier services with delivery on the following day or by providing careless delivery with carrying in, assembly and briefing of using performed by our representatives.
We have professional service team, which in emergency cases will quickly and efficiently do repairs, guaranteeing undisturbed continuousness of massage armchairs usage.
We listen to You and improve all the time…
Our brands
We carefully select brands that we believe produce the finest massage chairs. Our company is the only distributor of these brands in Poland. We carefully pick individual models, test them extensively, control their quality and comprehensively compile information about them.
They can be described as follows.

The first massage chair brand to combine incredible product performance with the highest level of technological advancement. Fujiiryoki aims at providing even the most demanding users who expect high quality massage in a professional massage chair with relaxation – no compromises!

It combines innovative solutions with high quality workmanship and modern design. Ideal for people who enjoy cutting-edge features both in terms of the techniques of performing a massage and the design of the chair.

Internationally renowned brand from Spain has been the first to offer a massage chair that is fully customisable. From the choice of pattern, type and colour of leather, to highly personalised designs on individual request. Keyton models meet the expectations of customers seeking professional massage experiences and relaxation who also appreciate 100% freedom in arranging their own interior.
About us :-)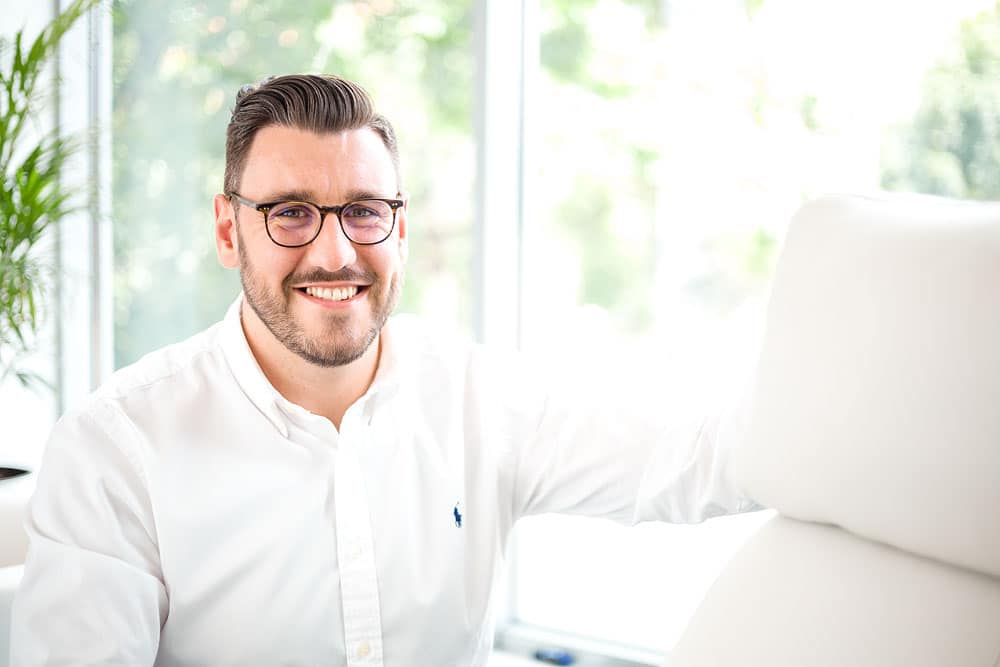 Paweł Majer
It's my great pleasure to strive for proper, consistent functioning of the entire Rest Lords mechanism, with the right vision and drive. I do my best so that customers, employees and contractors can appreciate our brand. After all, "your well-being is all that matters here!". And in private… well, it is hard to find time for "privacy", after all Rest Lords and massage chairs are my life :-), but seriously, I am just a happy, lucky guy…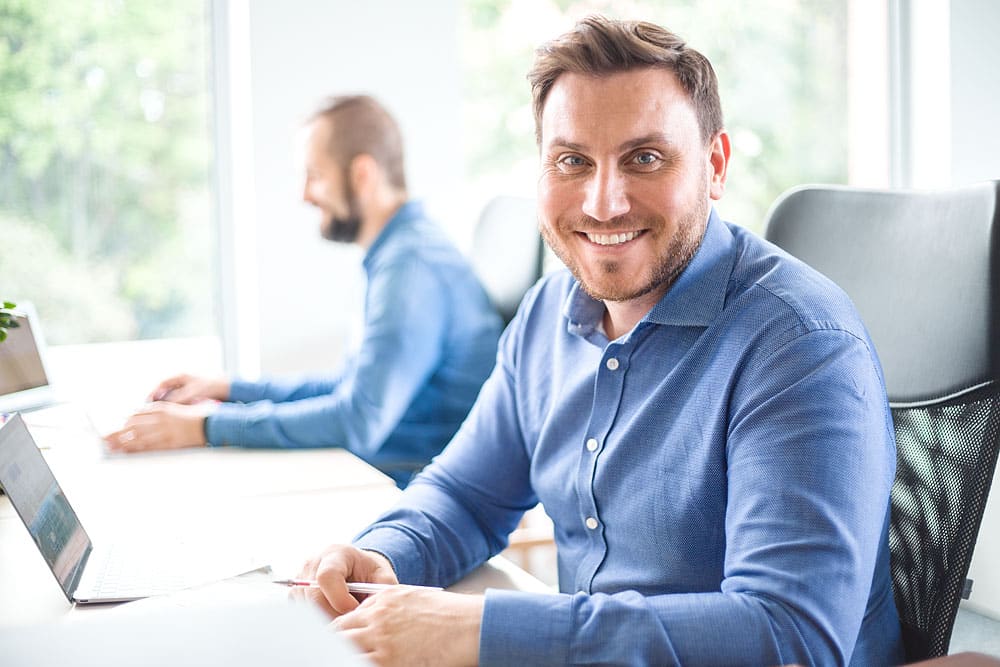 Grzegorz Najmowicz
My job at Rest Lords is to actively support the sales and logistics departments. So in my day-to-day work I make sure that all elements of our work, starting from the warehouse, through customer service to the delivery of the massage chair, come together to form a professionally and reliably functioning entity. And privately… I devote every spare moment to my son, who's my whole world :-)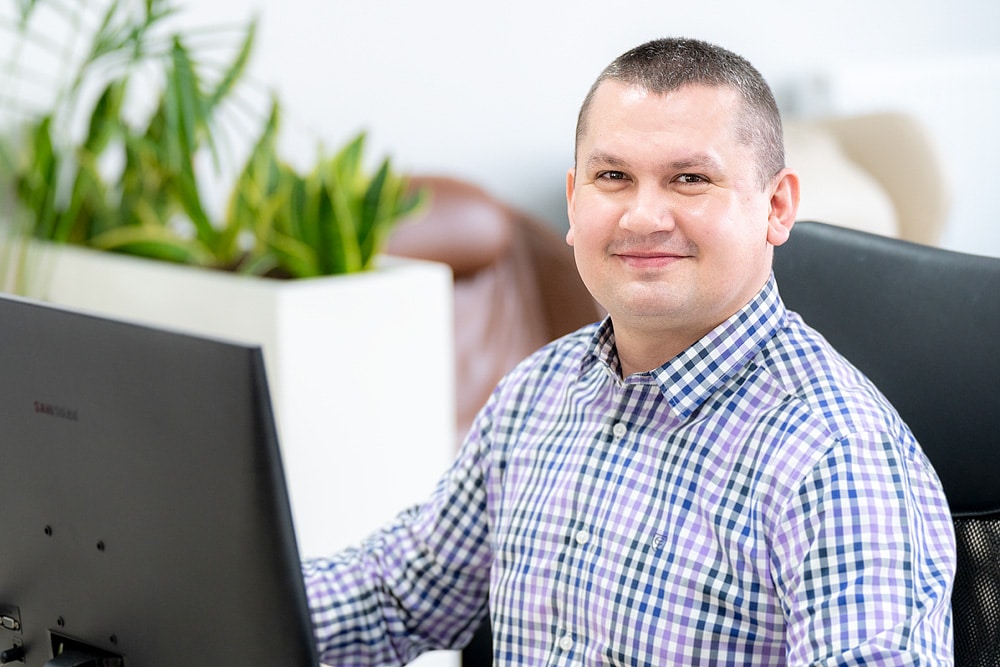 Damian Kęszczyk
In Rest Lords I'm responsible for broadly understood logistics. I'm responsible for our warehouse, courier shipments as well as planning and preparing the routes for Carefree Delivery. I'm the one who helps you choose the right delivery date for the massage chair you've ordered. And privately… I'm passionate about football, I like travelling and cycling.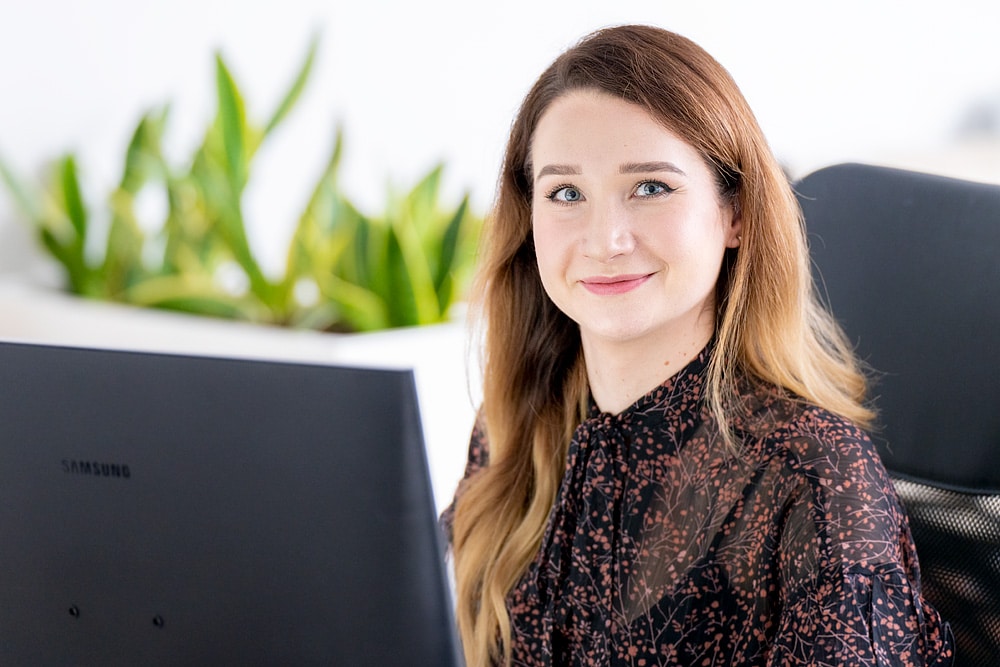 Adrianna brzuzy
When you dial Rest Lords, I'm the one that answers the phone. I'll talk you through each massage chair available in our range, explain how the chair works, describe all its advanced features, and then I'll be happy to answer any questions you may have. I'll help you choose the right type of transport and confirm the date you'll get the massage chair delivered to your doorstep. As for my private life… I love cinema and concerts! You can never have too many films, series or music (preferably live), but I also enjoy peaceful time with a book and spending time with my family.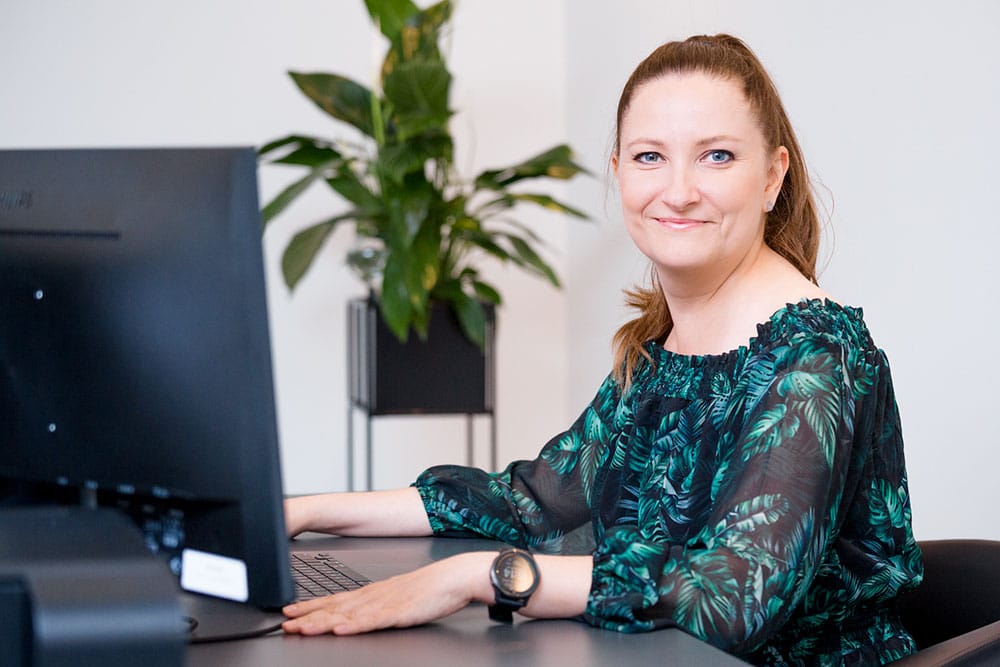 Małgorzata Skrzypalik
You can meet me in the Rest Lords showroom in Wrocław, and if you call us – I'll answer the phone. I'll gladly tell you about the massage chairs, explain how they work, advise on the choice and it'll be my pleasure to answer any questions. And privately… I'm a happy wife. I love Nordic Walking and I enjoy a good book in the evening. I'm passionate about all kinds of shows about interior design and renovation of vintage furniture.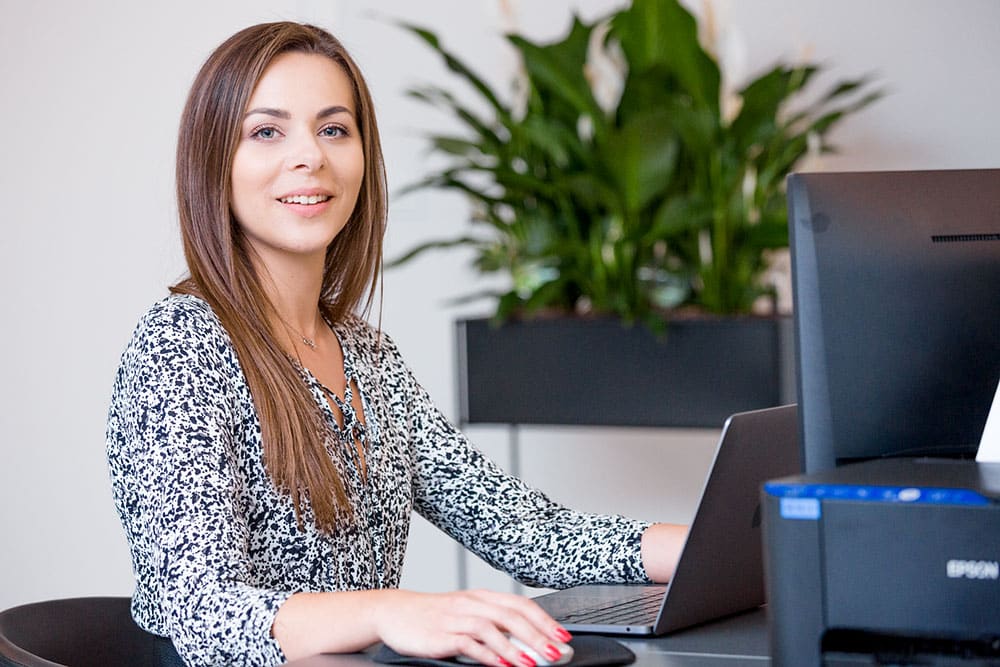 Natalia Jarząb
When visiting the Rest Lords showroom in Wrocław, I'm the first person you'll run into. I'd love to talk to you about massage chairs, explain how they work and tell you about the technology inside. I'll help you choose the right chair for your needs and I'll answer all your questions. And privately … I'm into fitness, healthy lifestyle and social media, I'm fascinated with motorcycles. I love spending time actively, with my family and friends. I hate boredom – there always has to be something going on at my place :-)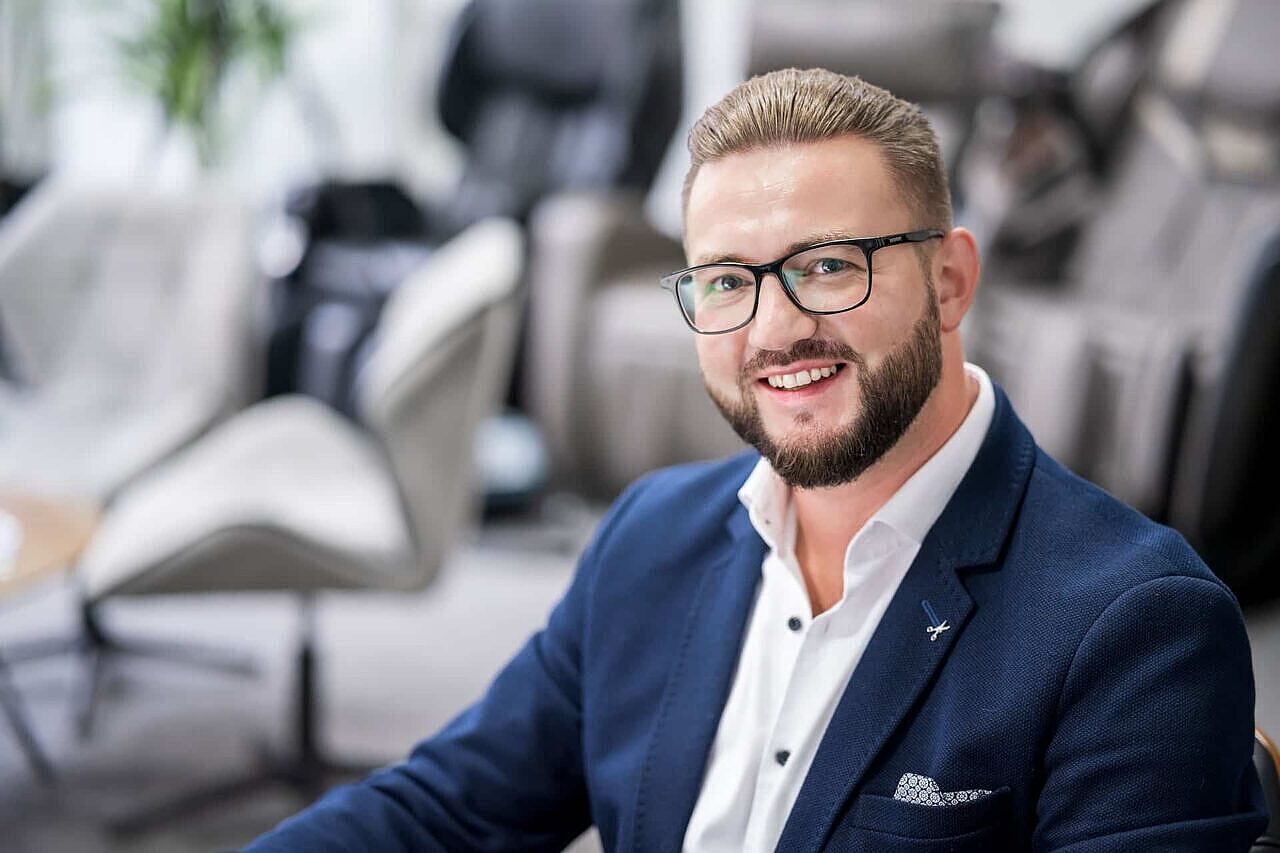 Przemysław Jakubiak
I will show you massage chairs, explain how they work and help you choose the perfect model if you decide to visit the Rest Lords showroom in Olsztyn. We can also talk by phone – I will tell you about each massage chair from our offer and answer all your questions. And privately … I'm interested in football, geography and geopolitics. I like Italian cuisine, Polish movies and walking around the city. In my free time, I listen to music and spend time with my friends.
Justyna Nowak
I coordinate the implementation of new products for sale, I know what new products will soon appear on the website. I support the work of various departments, making sure that our "mechanism" functions properly. I am closest to work, and besides, I like peace of mind, volleyball, and not only by AZS.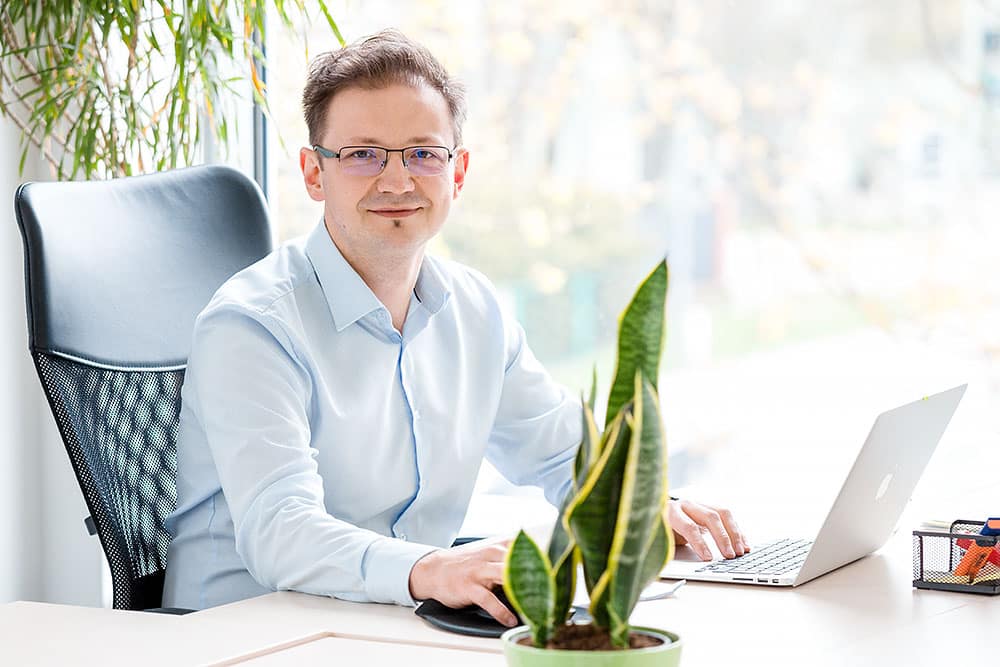 Przemek Pichalski
My main responsibility at Rest Lords is supervising cooperation with partners throughout Europe and, at the same time, I coordinate B2B sales and marketing activities on the domestic market. Since the moment I felt the energetic power of a chair, I've been promoting the idea of arranging relaxation zones with massage chairs in every company. Thanks to my determination, the breaks at work will become more enjoyable and the well-being of the personnel will skyrocket ;) And privately… I am a happy husband and dad, a supporter of healthy lifestyle and Polish rock.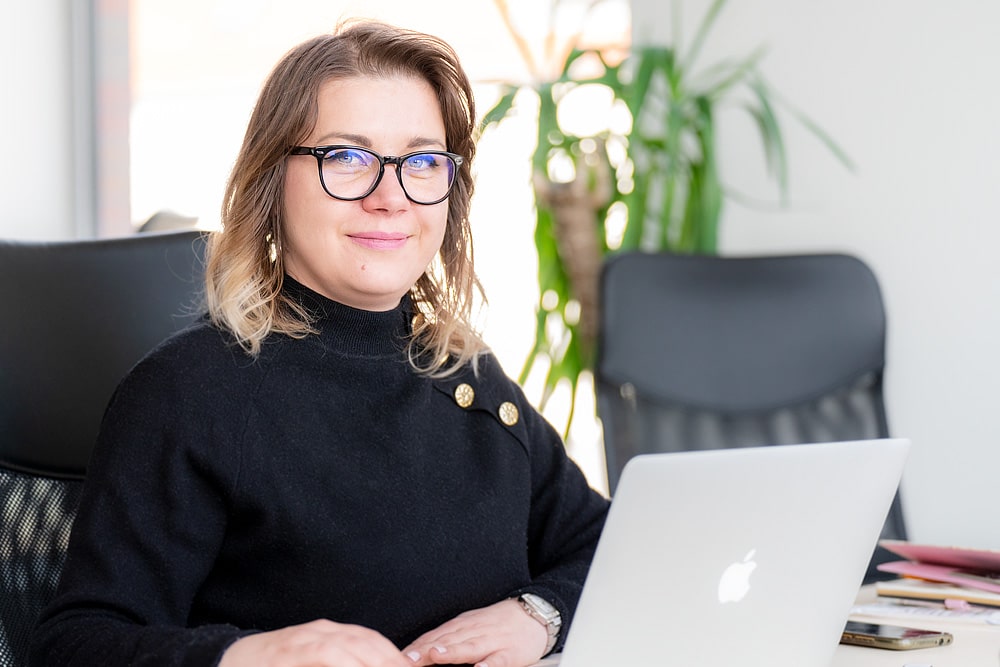 Anna wójcik
"Welcome to our Rest Lords family" – I'm the one talking to partners from all over Europe who want to start cooperating with us. I tell them all about the benefits that come with it and present the experience we've gained over the years in a nutshell. And privately… I love functional design and interior design. In my free time, I do my DIY projects at home or travel the world :)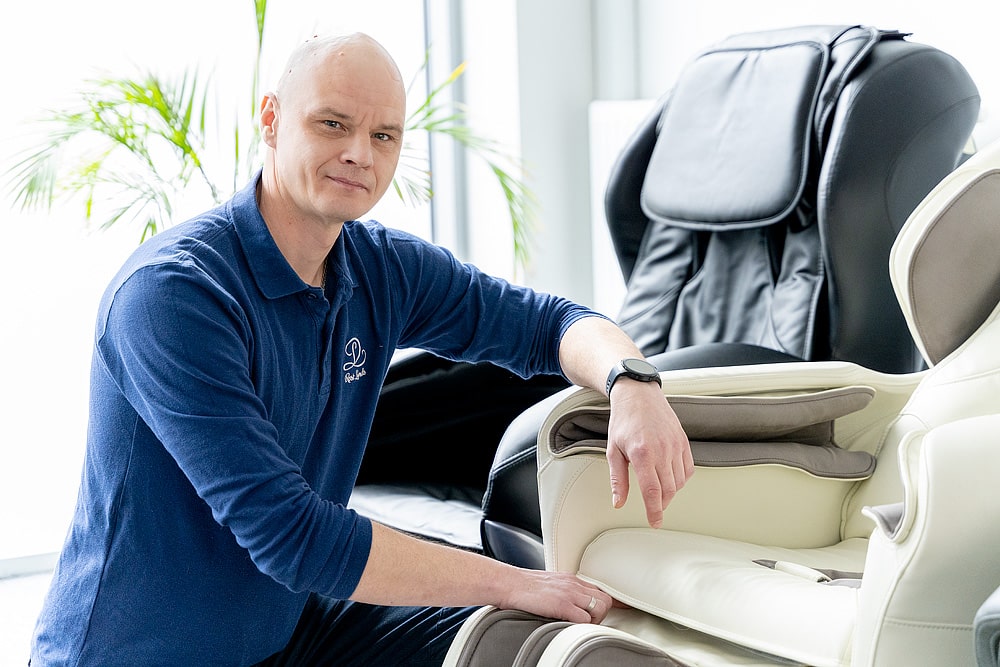 Marcin Żelaskowski
Do you need help with bringing the chair in? Or maybe you would like some guidance on how to use the model you've chosen? Order Carefree Delivery and you'll meet me. I'll show you the ordered model, what and where to activate, how to start something that's not in the manual :-) I'll also help you choose the perfect model during the presentation. Privately… Together with my fiancée we're raising our son. I'm interested in motoring, and in my free time I play basketball and ride a bike.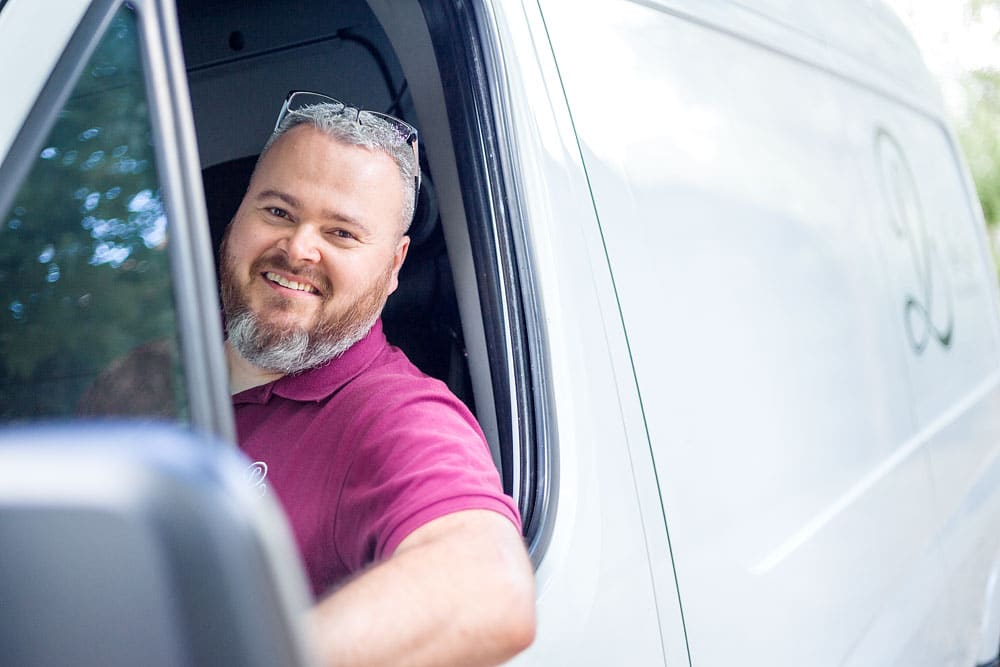 Marek Słodkowski
You want to bring the chair up to the 3rd floor, carry it to the basement or move it through a narrow doorway? No problem. It's me you'll meet if you choose carefree delivery. My job at Rest Lords also includes all maintenance – the construction of a massage chair holds no secrets from me. And privately… I like everything and everyone.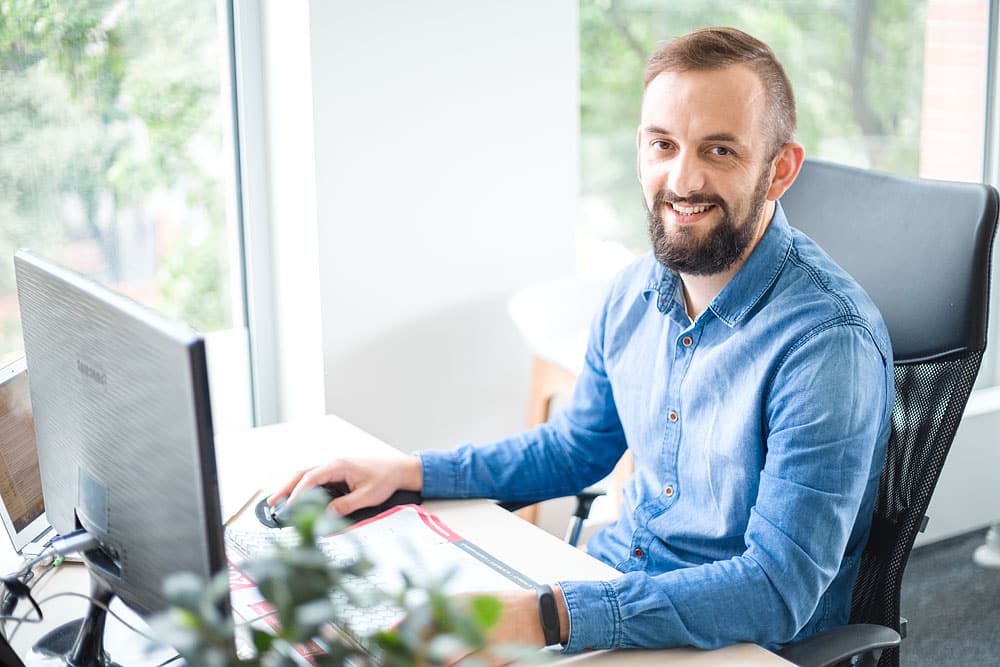 Piotr Kossakowski
Here at Rest Lords I'm engaged in online marketing. Social media, SEO, Google Ads or Marketplace are my everyday duties. I make sure that we're visible online so that when you're looking for a massage chair you can easily navigate to our website. And privately…Happy husband and father. Also, an avid fan of football, Asian cuisine and, of course, social media enthusiast.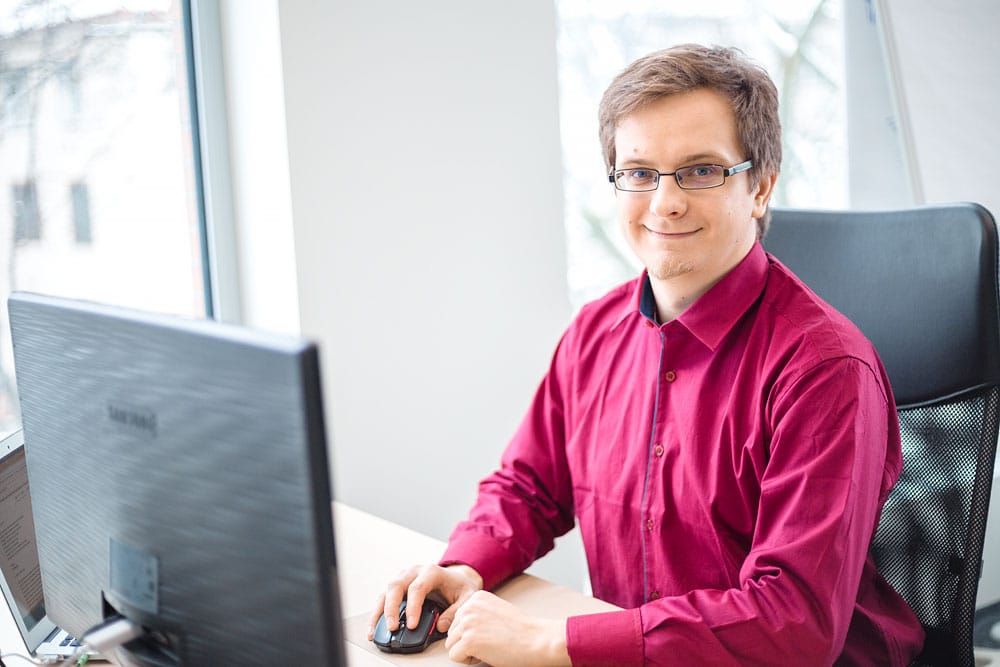 Ireneusz Stolarski
At Rest Lords I'm responsible for updating the content on the restlords.com website, SEO, ads on advertising portals and e commerce support. I make sure that our "home" that you visit works properly and that you feel good here :-) And privately… I am interested in global news and role-playing games.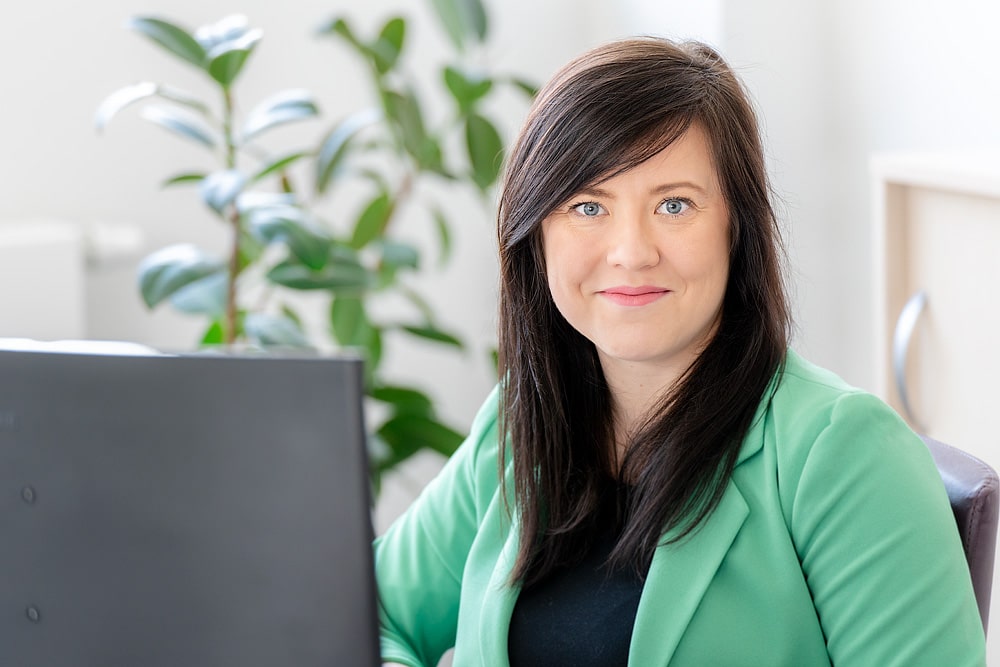 Katarzyna Tracz
My everyday work revolves around accounts, reports, tables and payments, as I'm the accounting manager at Rest Lords. I handle all the invoices, contracts and other documents that are difficult to decipher. Tax law has no secrets from me and I there's nothing that can surprise me in the accounting software. On a personal note… I am mum of little Werka and I enjoy reading. Lately, I've focused on decorating my house and garden, so at weekends I replace my stilettos with wellingtons :)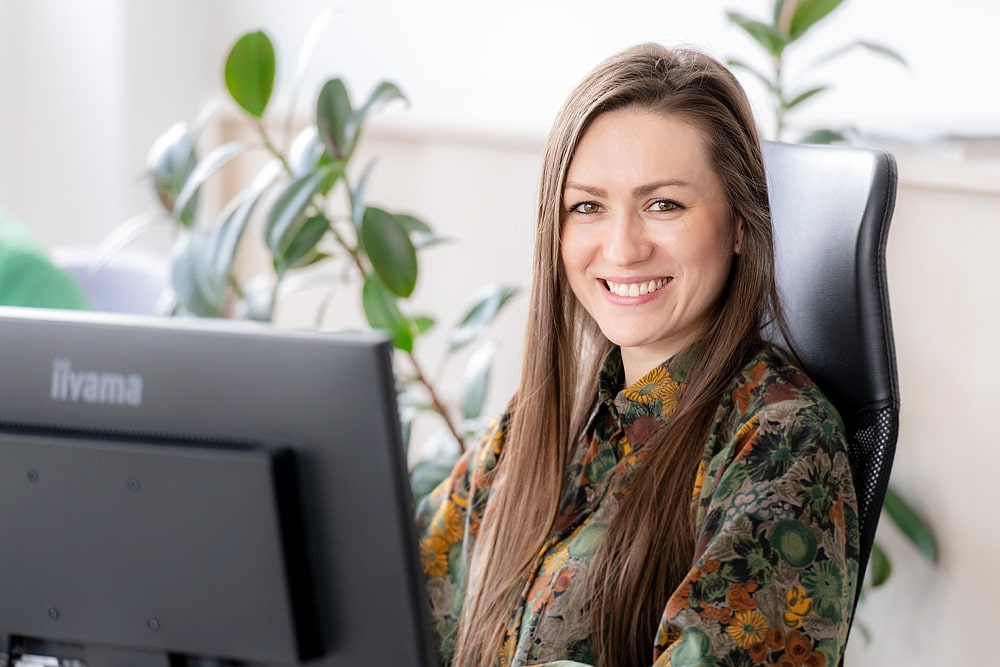 Katarzyna Tomaszewska
At Rest Lords I hold the position of Financial Service Specialist. My every day job involves processing orders, making money transfers and keeping track of invoices. I make sure that every document that comes into my hands is properly accounted for :) Privately … home bird, a lover of potted plants and fantasy and crime novels. At the moment I'm completely engrossed in furnishing my new apartment.
---
Give yourself up to delightful relaxation in massage armchair. Familiarize yourself with our offer and advices. If You have doubts, we are ready to answer to all your questions. Your well-being is all that matters here… as you can see in our example ;-)