We couldn't wait to show them to you… and we managed to get them on before holidays! Here they are – 2 new models of Massaggio massage chairs. As always in such situation we started with photo sessions and – most importantly – testing the seats with undisguised joy of course :) So we share our impressions from the massage, which in these chairs really surprises.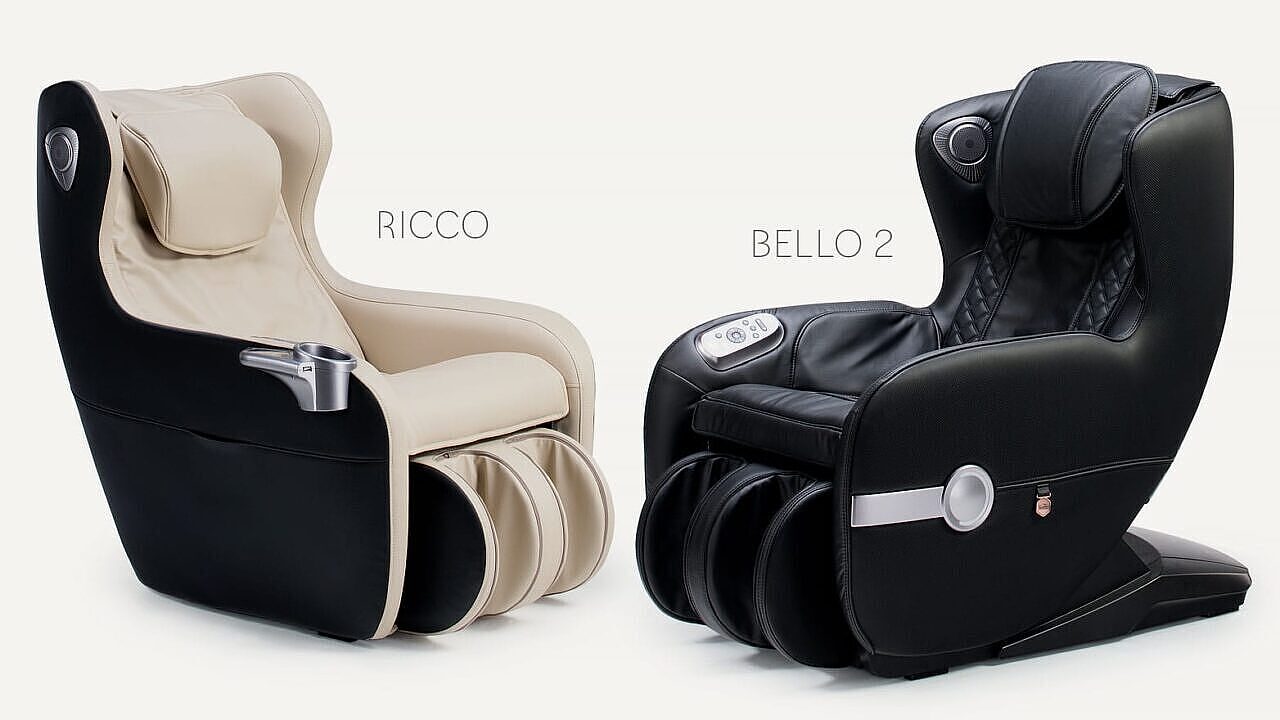 Why such massage chairs?
We always talked about the importance of opinions and needs that we get from our customers. We collect them all, add a dose of our own experience and try to convert them into the newest projects. This time we have opted for two compact models which are distinguished by a discreet, retractable footrest that allows for comfortable support or a relaxing calf massage, depending on your needs. What's more, both new models are available in two colour combinations: classic deep black or a delicate combination of beige and black to match the chair to your interior even better.
Bello 2 – soothing massage in a compact design
This is a unique, new version of Bello chair. While working on the new model, after many consultations we refreshed the design and added some innovative solutions. This is how the first massage chair was created, which in this price class was equipped with advanced functions, which until now could only be used in more expensive models.
Zero Gravity
SL-shape
Calf massage
Bluetooth speakers
Price: € 1 570
More details can be found here – Bello 2.
Ricco – double the joy of massage
This is another model that complements our range of compact massage chairs. The chair comes in small size, has characteristic elegant line and something much more, something that Massaggio hasn't seen before. Two separate but simultaneous massagers, that enhance the experience and delight with a deeply relaxing massage, one for neck and the other for back massage.
Double massagers
SL-shape
Calf massage
Bluetooth speakers
Price: € 1 370
More details can be found here – Ricco.
Both models are small, require no installation and weigh no more than 60 kilograms. They're easy to pick up from your courier. If you like any of our models, read their detailed descriptions, take a look at our offer or contact us if you want to know more about them or ask any questions.