We've been preparing for this event with great excitement for several months. Now, finally and with the greatest pleasure we can announce that everything is ready and waiting for you in Wrocław! This is where our new massage chair showroom has been opened. So if you are thinking about buying a massage chair, but Olsztyn has always been a bit too far, we invite you to the south of Poland – to Wrocław.
Why the massage chair showroom in Wroclaw?
So far all of our massage chairs could be tested only in our cosy showroom in Olsztyn, which is going to operate as usual and which you'll be able to visit while visiting Masuria, for example. As an alternative, you could order an individual presentation, which allowed you to try out up to two models in the comfort of your own home or office. However, more and more often we received feedback that there's no possibility to see our chairs in the south of Poland. That is why now all the massage chairs in our product range can be seen and tested in another location, right here in Wrocław.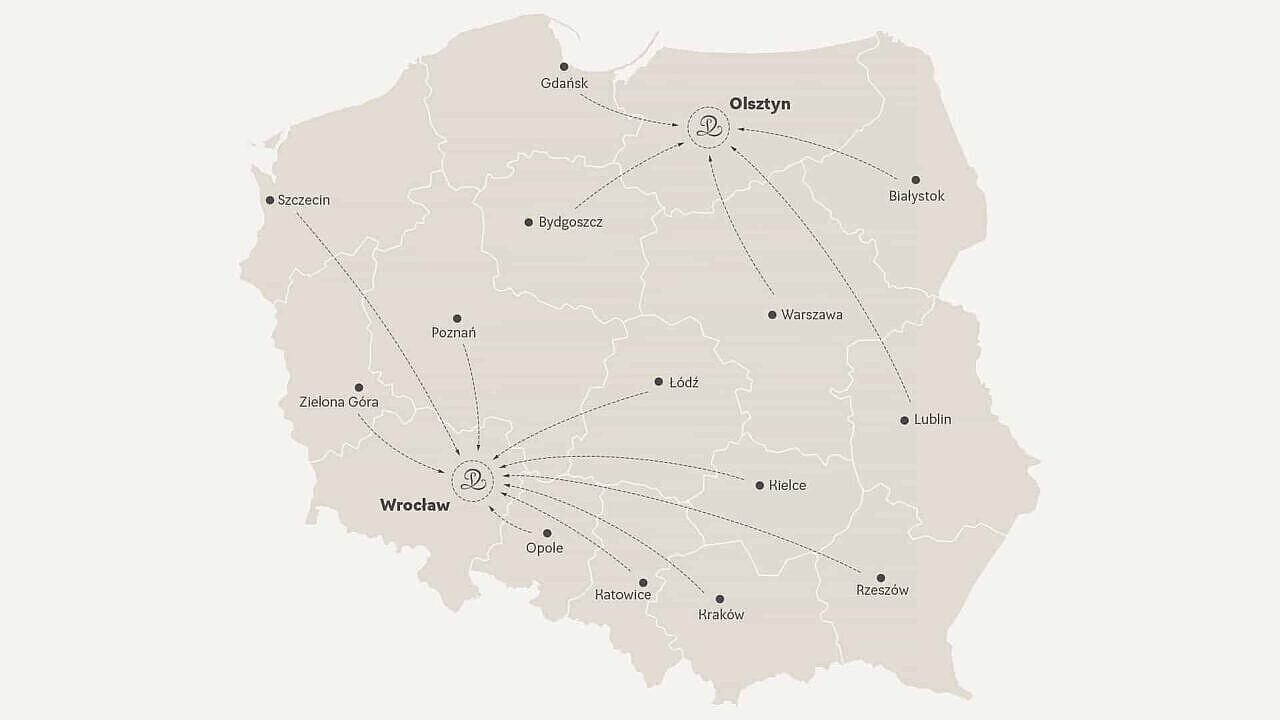 When deciding on the location for our new showroom, we considered several options. The final destination was Wroclaw, which is a beautiful city with an amazing vibe, and, there's no denying it, perfectly located on the other side of Poland in relation to our home town of Olsztyn. It's an ideal location for clients from the south-western part of our country, but also from Germany, the Czech Republic and Slovakia. The proximity of the main railway station is another big advantage. If you live in the Lower Silesia area, you can come to Wrocław by train and get off close to our showroom.
Where can I see and try out the massage chairs in Wrocław?
The showroom in Wrocław is located at Prądzyńskiego 46 / 1B. Our guests are welcomed Monday to Friday from 10:00 to 18:00 and on Saturdays from 10:00 to 15:00. There are Experts waiting for you in the showroom, who will demonstrate massage chairs, tell you all about the massage, answer any question and help you choose the most suitable model.
We have also put a lot of attention to the unique feel of the interior, so that every visitor can feel at ease and comfortable. We wanted the atmosphere in the new Rest Lords showroom to be different from that in shopping malls. Here, testing massage chairs takes place in a cosy, pleasant atmosphere. So you can experience massage in a massage chair at your own pace in a relaxed manner.
So if you want to see the massage chair before buying it, test it and ask about matters that interest you, we encourage you to schedule an appointment and we invite you to our showrooms both in Wroclaw and Olsztyn. Your well-being is all that matters here :-)