The beginning of a New Year is always a good time to prepare a report on what we have managed to achieve and to plan activities for the near future. For us, it is also the best time to review and highlight the most popular massage chairs. Which chair has enjoyed the greatest popularity? Which was the most frequently asked about by our customers and how did our newest models fare in all this? Why did this chair win and which functions were mentioned as the most sought after? In the article below we present our ranking of the most popular massage chairs.
The People's Choice Award, i.e.
…the best-selling massage chair in 2020. It has won the hearts of a large proportion of customers right from the start, as soon as it was introduced. Massaggio Bello 2 is the second, up-to-date compact version of our very popular Bello chair.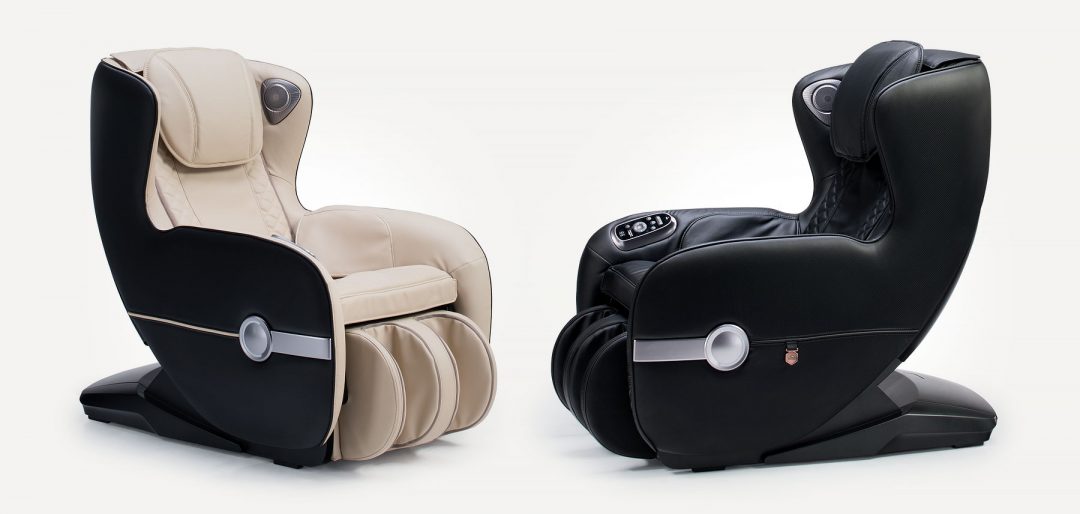 The refreshed design has been supplemented with several innovative functions which so far could only be used in more expensive models. This is the first massage chair which features advanced technologies such as Zero Gravity or SL-shape for such a price. Its big advantage is also a discreet, retractable footrest, which, depending on your needs, allows you to comfortably support your legs or relax your calves with the airbags. And thanks to its compact design, it will fit easily into almost any room, even those that are rather small.
And although there can only be one top spot on the podium, it's impossible not to mention one more model here. We have already covered this massage chair on several occasions when we mentioned our biggest bestseller. Massaggio Esclusivo, for it is the one in question, still remains on the throne. And not only is it considered by many to be the prettiest (including, to be honest – also by us), it is also a distinctive and innovative chair that stands out thanks to technologies that provide an excellent user experience. At this point, however, we must mention that this is a model that is slowly being withdrawn from our product range – it already has a successor :-) 
Award for the best debut
And as it turns out, our newcomers experienced a great start. The most popular new model was Massaggio Eccellente 2 Pro, which combines all the most necessary, but also advanced massage functions inside a beautiful form.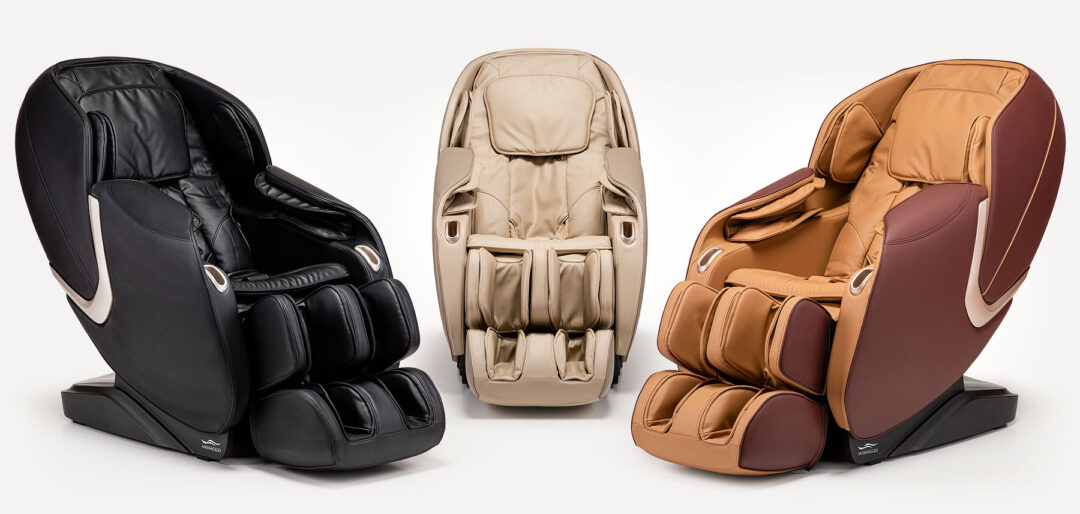 This is the new, unique version of the already well-established Massaggio Eccellente. Its greatest appeal is definitely the great value for money, making it an excellent choice for those looking for a massage chair that has everything they need to relax. The Pro version is distinguished by a relaxing roller foot massage. Plus, of course, it has Zero Gravity, SL-shape, heating and the airbag system. And it is available in as many as three colour versions: black, beige and the unusual but still popular caramel-mahogany version.
The most revolutionary massage chair
A massage chair that can be without any exaggeration called the game changer is the Fujiiryoki JP2000, a model introduced in 2020.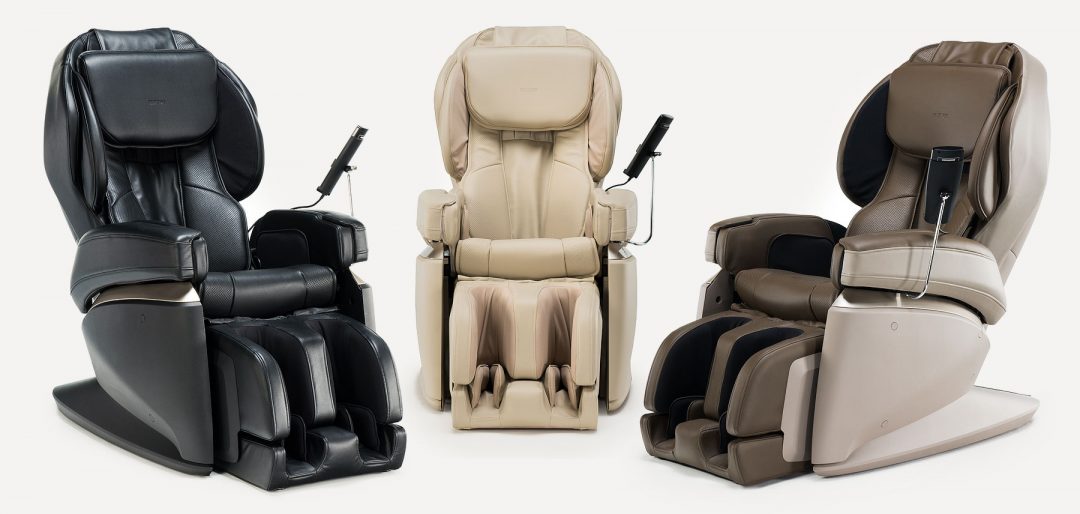 This was our most eagerly awaited premiere, as the most technologically advanced model in the world appeared at our doorstep. From the very first moment it became so popular that we were forced to multiply the orders coming from Osaka. What makes it stand out from other models is a real technological revolution, i.e. artificial intelligence implemented for the first time in a massage chair. We have already written about it in one of our blog articles, but we will briefly remind you that the artificial intelligence algorithm is responsible for adjusting the intensity of the massage in real time based on the current muscle tension, which enables an extremely accurate and precise massage. The sensations are simply extraordinary!
However, in addition to the artificial intelligence, the Fujiiryoki JP2000 has many other advantages. There is the comforting airbag system, the innovative, never seen before heating that wraps the abdomen area in pleasant warmth, and the foot massage with uniquely shaped rollers that massage the feet with incredible sensitivity. The advanced and highly enjoyable body stretching, deep muscle massage and the vast number of massage options provided by automatic programmes and massage techniques also deserve a mention.
The ranking featured only the most popular massage chairs. But don't forget that there are other interesting models in our assortment, meeting even unusual, truly individual requirements, such as the huge Massaggio Stravagante 2 or the only fully personalised Keyton H10. So if you are thinking about a massage chair and have any questions, feel free to contact us and together we will certainly choose the perfect model for you.