It has ranked among the world's leading massage chair manufacturers for many years. Innovative features, special attention towards research and development and close cooperation with scientific centres are the foundation of the iRest brand philosophy. This approach has resulted in ultra-modern massage chairs with a range of pro-relaxation features leaving their production line. You can read all about how the iRest brand was created and what makes its models stand out in the market in our latest article.
Brief historical background
Zhou Guohai, the brand's founder, was an entrepreneur trying his hand in a number of different industries. Concerned for the health of his mother, who complained of shoulder and back pain, he decided to give a massage chair a try. Fascinated by the results, he came up with the idea of creating his own model. Fully committed to the idea, Zhou Guohai began a series of consultations with experts and practitioners in the field of massage and health. He inquired, studied and searched for solutions to create his first massage chair under the iRest brand in July 2003, having spent more than three years developing the chair.
Science and technology for better relaxation
Today, iRest is one of the largest manufacturers of massage chairs. It has registered more than 40 patents for inventions and utility models, owns more than 300 international trademarks and exports its products to more than 100 countries worldwide. It's the first company to have created an industrial massage laboratory that serves as a place to develop technological innovations. There are currently eight laboratories, each responsible for a different characteristic of the chairs: electrical safety, noise, performance, durability of the materials used and their environmental impact.
Efforts to introduce the most advanced solutions to the market are carried out with the support of medical, scientific and technological centres. Among others, iRest collaborates with Wenzhou University and Wenzhou Medical University. Together with the latter, they are engaged in detailed research on the use of the massage chair in removing lactic acid from the blood after exercise or improving sleep quality.
iRest massage chairs from Poland
Three perfectly engineered models from the iRest brand appear exclusively in our product range. They are distinguished by innovative functions, eye-catching design and numerous accessories that complement the massage. The iRest Easyq, the smallest of the three, is a compact model, yet equipped with advanced features such as SL-shape, Zero Gravity and roller foot massage, which ensure enjoyable massage even in limited spaces.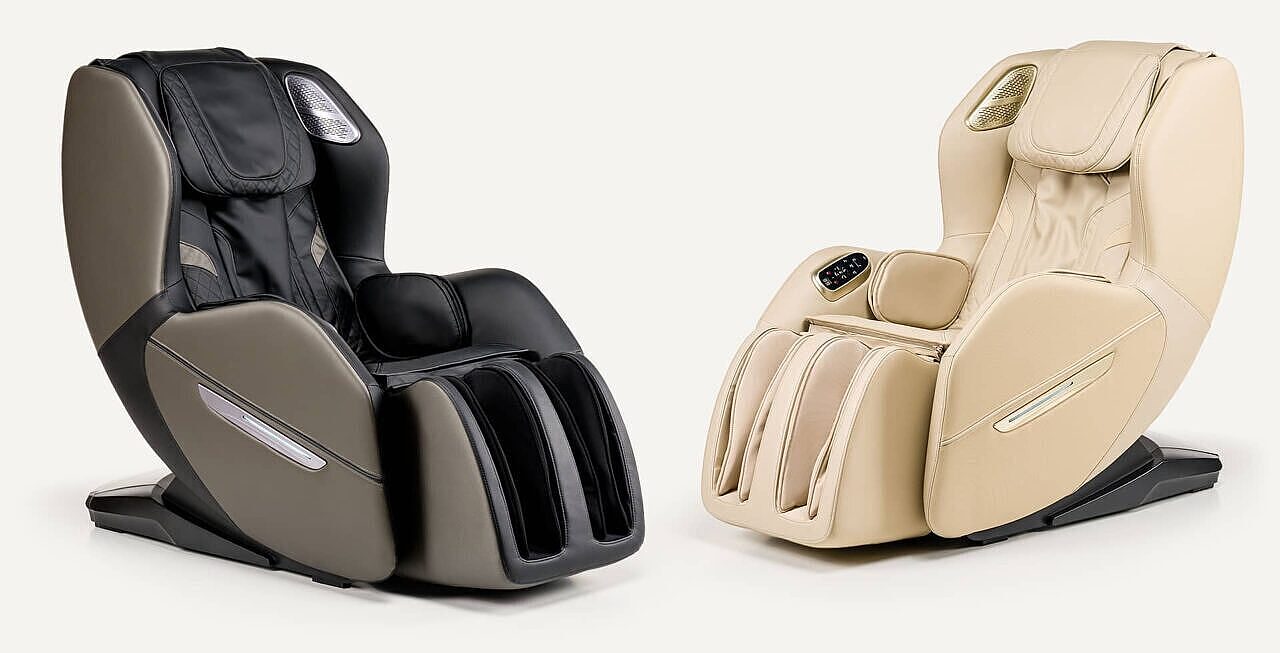 Another model, the iRest Supearl, is a stunning piece of equipment with a stylish design. It offers a deeply relaxing full-body massage using innovative functionalities such as scanning, stretching, extended airbag massage and massage rollers.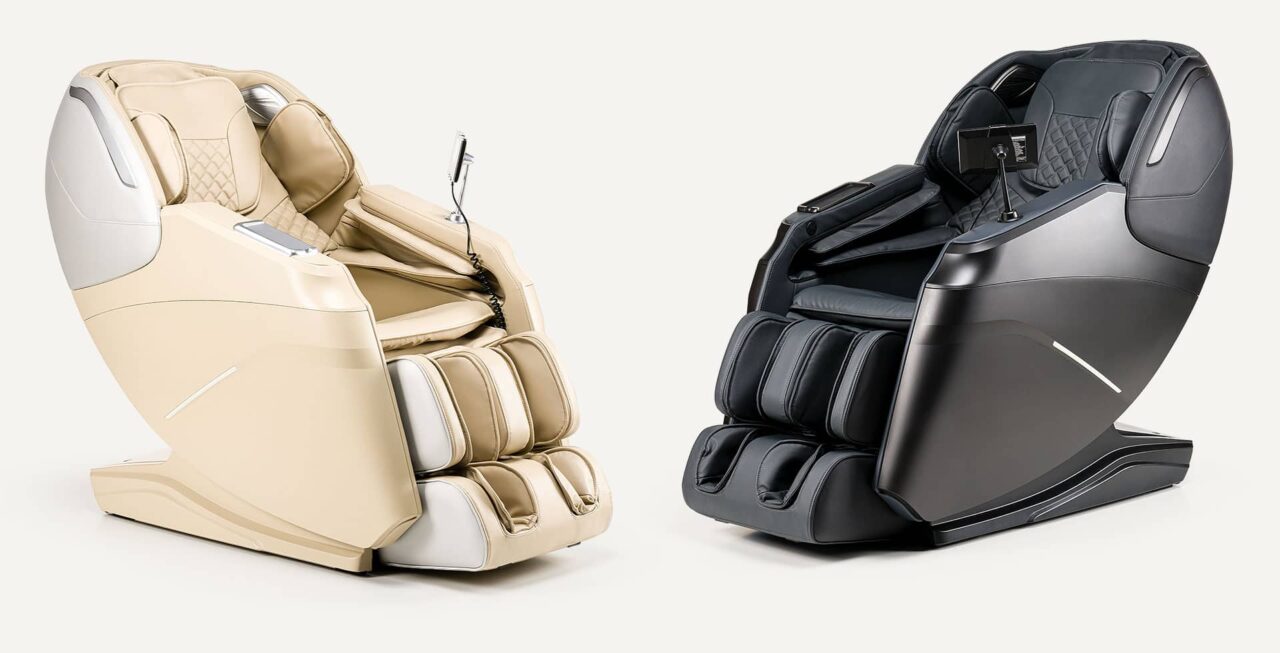 The iRest Brillactiq is a top-of-the-range model with a futuristic, space pod-like design. It is the most technologically advanced chair that takes advantage of innovative features such as Health Detection, the 4D system or the segmented frame to deliver a fully individual and customised massage.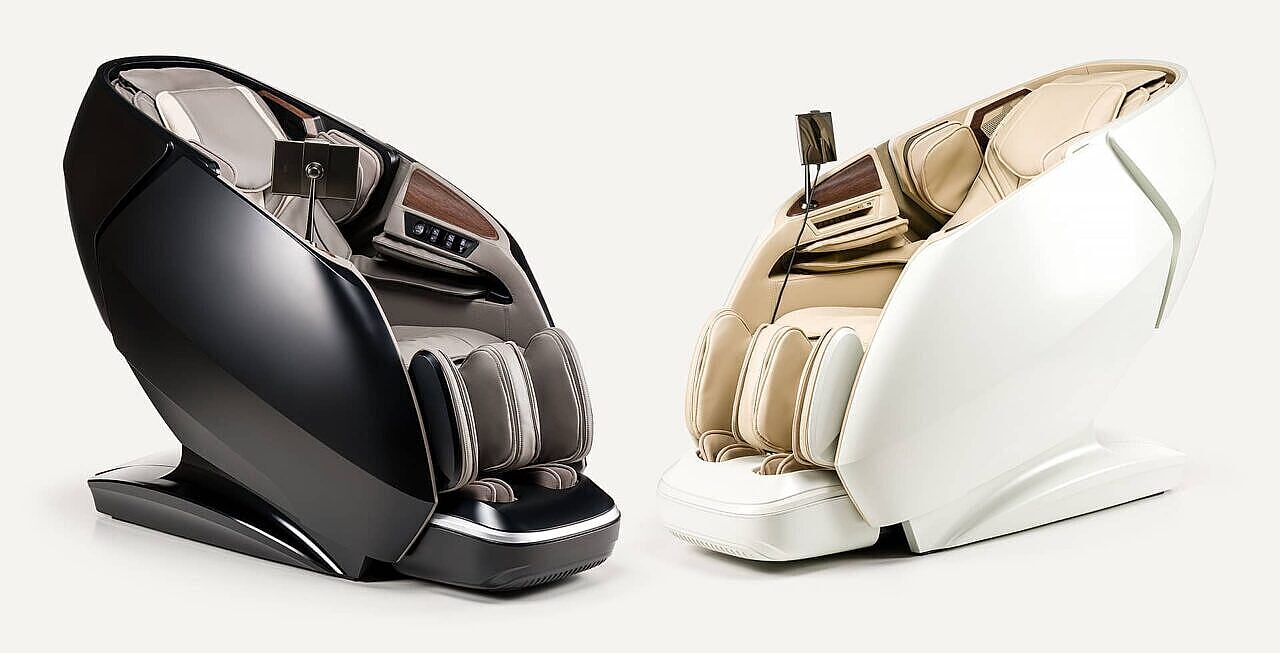 iRest has introduced a brand new quality of massage chairs to the market. The combination of advanced technologies based on research findings with special attention to health has resulted in exceptionally relaxing massage. And in line with the iRest philosophy, the chairs themselves and the massage they offer should find their way into your daily routine and become a natural part of your modern interior. On that note, if you are interested in models by iRest or have any questions, feel free to contact us.