A few months ago we started developing the project FoRest Lords – Together for Masuria, as we mentioned in one of the articles on our blog (FoRest Lords – Together for Masuria). This project lets us engage you, our customers, in raising funds, which will be spent next spring on planting trees in Masuria. This campaign is being organised in cooperation with Stare Jabłonki Forest Inspectorate.
Today we are revisiting the subject and, as promised, we will provide you with an update on the current status of the project. At the same time we are visiting Mielno Forest Nursery and inspecting our larch seedlings.
Cultivating young forest seedlings
Although not everyone, we see that more and more people are becoming aware that before a tree "appears" in the forest, it is first grown in a nursery. There it is looked after, nurtured and prepared for being planted in the forest, which allows it to be sheltered at this early stage, when it is most vulnerable to damage.
The seedlings, which are going to be planted next spring on the plot made available to us by the Inspectorate, come from the Mielno Forest Nursery operating under Olsztynek Forest Inspectorate. It is the largest nursery complex located within the area managed by the Regional Directorate of State Forests in Olsztyn, and the second largest in Poland. The nursery is dedicated to producing traditional seedlings with open root system and container seedlings, which are considered to be the future of forest nursery and which we will use while planting our forest.
Paweł Majer and Patryk Głuszek, the forester working at the Olsztynek Forest Inspectorate will tell you about how a forest is grown and what characterizes larch and its seedlings: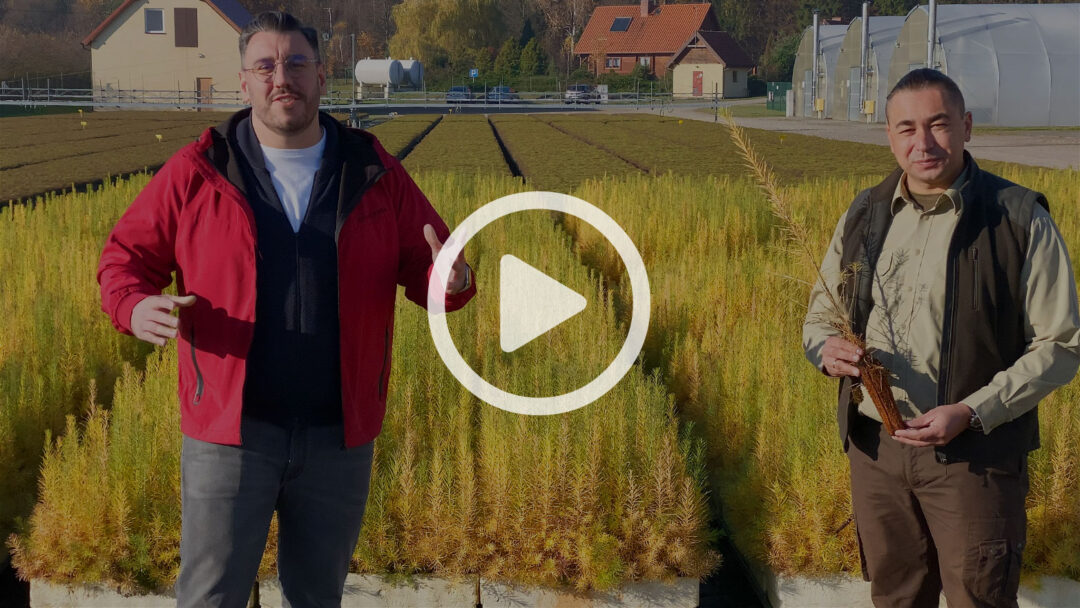 Join the FoRest Lords project
In order to contribute to the FoRest Lords project and plant your own part of Masuria, all you have to do is to tick the voluntary participation box while placing an order and add as little as 10 PLN to your order. We will add 4x as much, so together we will donate 50 PLN to plant forests in Masuria. It is indeed a great pleasure to observe that the customers find the project attractive, yet we hope that even more people will decide to be part of it and even more trees will be planted :-)
Further details about the FoRest Lords project can be found on a separate dedicated page FoRest Lords – Together for Masuria. Once again, you are more than welcome to join in and participate in the project, and if you have any questions, be it about this subject or the massage chairs, feel free to contact us.